We know you're excited to start using your new Tractive CAT Mini, which is why we've put together some tips to help you get tracking your pet quickly and enjoy peace of mind right away!
Activate
If you haven't activated your tracker with a subscription plan yet, simply scan the QR code below. You can then choose which subscription you'd like to activate and you'll begin receiving position updates in the app. If you've already activated a subscription, you can skip this step.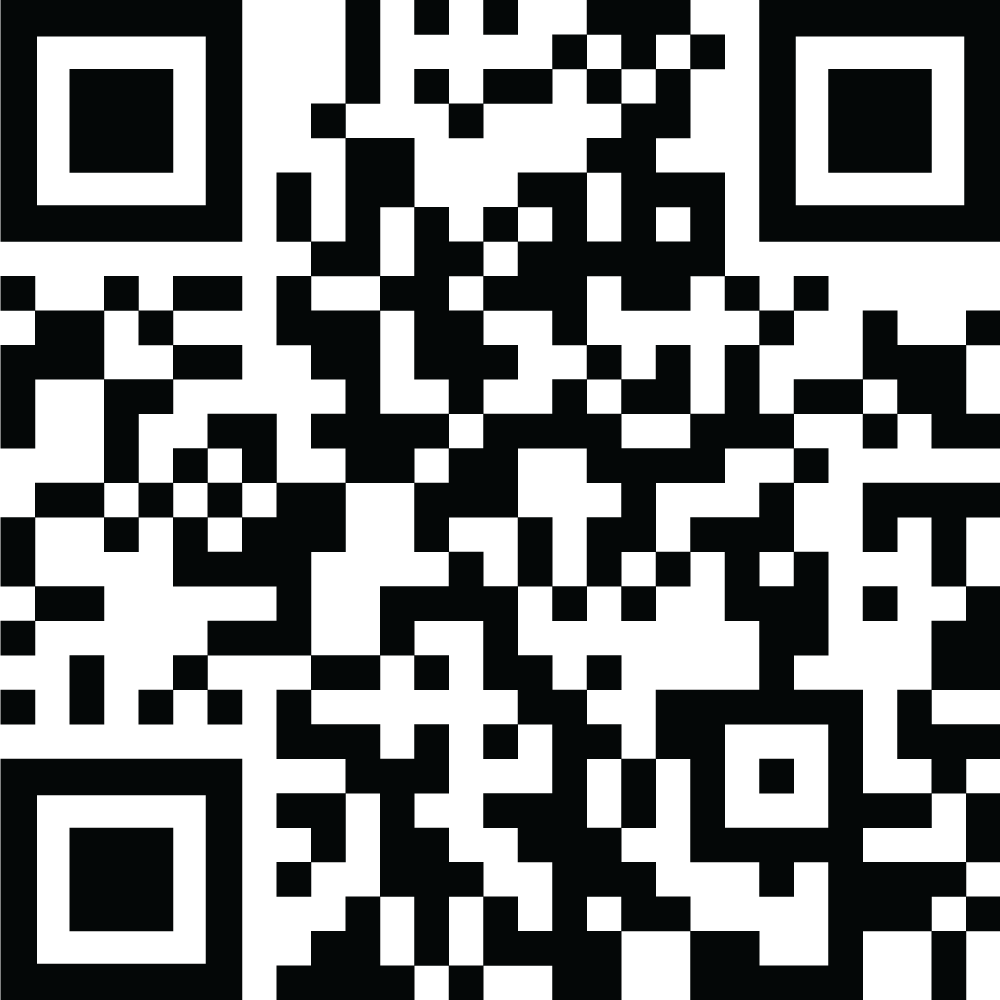 Unable to scan the QR code? Follow the simple steps below to activate your tracker:
If you're brand new to Tractive:
Upon first sign in, you will be prompted to enter the tracker ID, which consists of the eight letters on the back of your tracker.
Follow the prompts to continue with the activation of your tracker by successfully purchasing a subscription plan.
If you already have a Tractive account:
Sign into your account in the Tractive GPS app
Follow the prompts to continue with the activation of your tracker by successfully purchasing a subscription plan.
Charge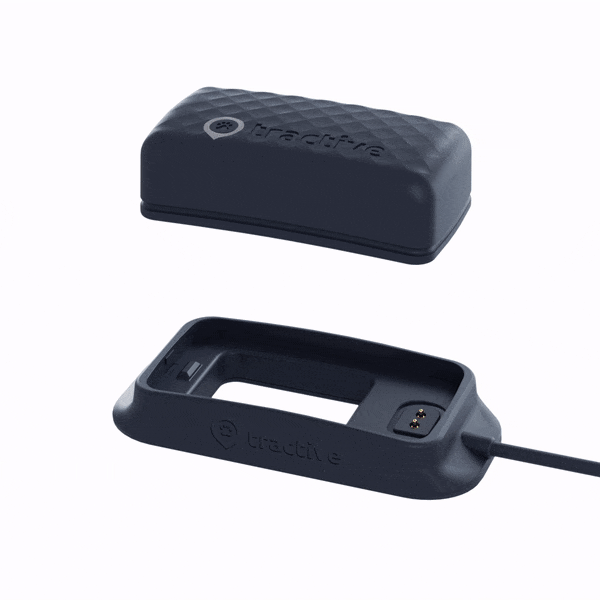 Charging your new tracker is very simple. To begin charging, just press the tracker firmly into the charger. The yellow dots on the back of the tracker line up with the yellow charging points on the charger. You should hear a click as the tracker attaches into place and begins charging.
A red light will appear while charging is ongoing, and that light will then turn green to indicate that charging is complete. It takes around 2-3 hours to fully charge the Tractive CAT Mini.
Check
Once the tracker's charged, or before you let your furry friend outside to explore, you might want to check if the tracker is connected to local cell networks and is detecting GPS signals. To check this, press the power button on the device once for just one second. The LED will then flash twice, showing which connections the tracker currently has: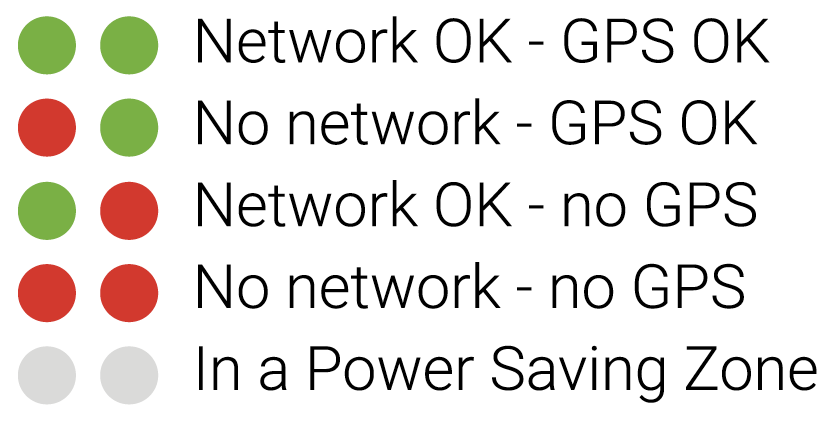 If either light is red, this might be because you're indoors. Building materials can block GPS and cell signals, making it harder for the tracker to establish the necessary connections. That's why, for the best and most accurate results, we recommend using your tracker outdoors whenever possible. Therefore, if you get one or two red lights, take the tracker outdoors, walk down the street for around a minute, and then check again.
To make sure you also receive accurate positions when indoors, your tracker can also connect to your cell phone via Bluetooth. This means you can use the Find Mode feature - perfect for when your pet is in an area where it can't get a GPS signal, like a garage, or if they're simply hiding in plain sight!
Attach
Finally, it's time to attach the tracker to kitty's collar. There are two different attachment mechanisms included in the box. Try them both out and see which one is best for you and your feline friend:
1. Collar clip mount
Thread the collar through the mounting clip and click the tracker into the mount, ensuring it's securely attached.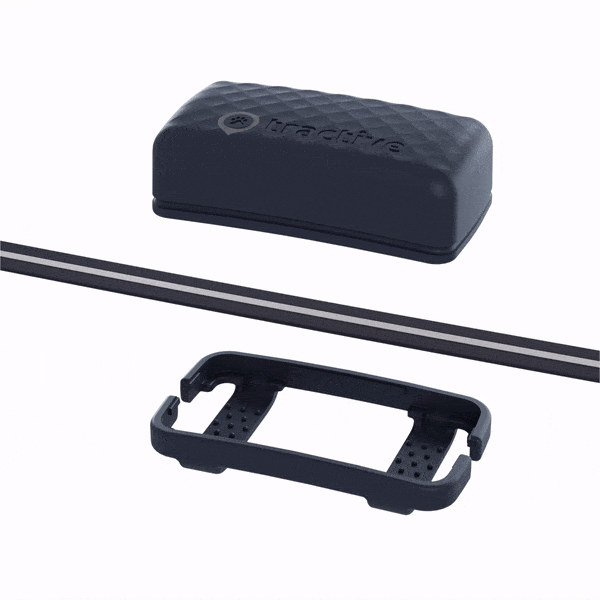 2. Rubber attachment
Place the tracker inside the rubber attachment and then thread the collar through the loop - done!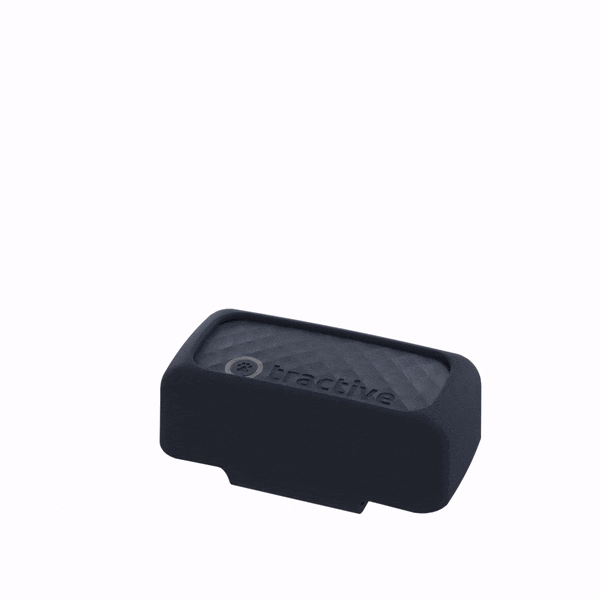 The Rogz collar included with your tracker features a safety breakaway mechanism that can be adjusted according to your pet's weight.
This breakaway mechanism can be easily adjusted by moving the red slider on the collar from one side to the other.
The slider is usually set to the smallest setting by default, so you might have to adjust it depending on your cat's weight. Here's an approximate weight guide:
Lowest setting: 6.6lbs - 11 lbs (3kg - 5kg)
Medium setting: 11lbs-19lbs (5kg - 8.5kg)
High setting: 19lbs + (8.5kg +)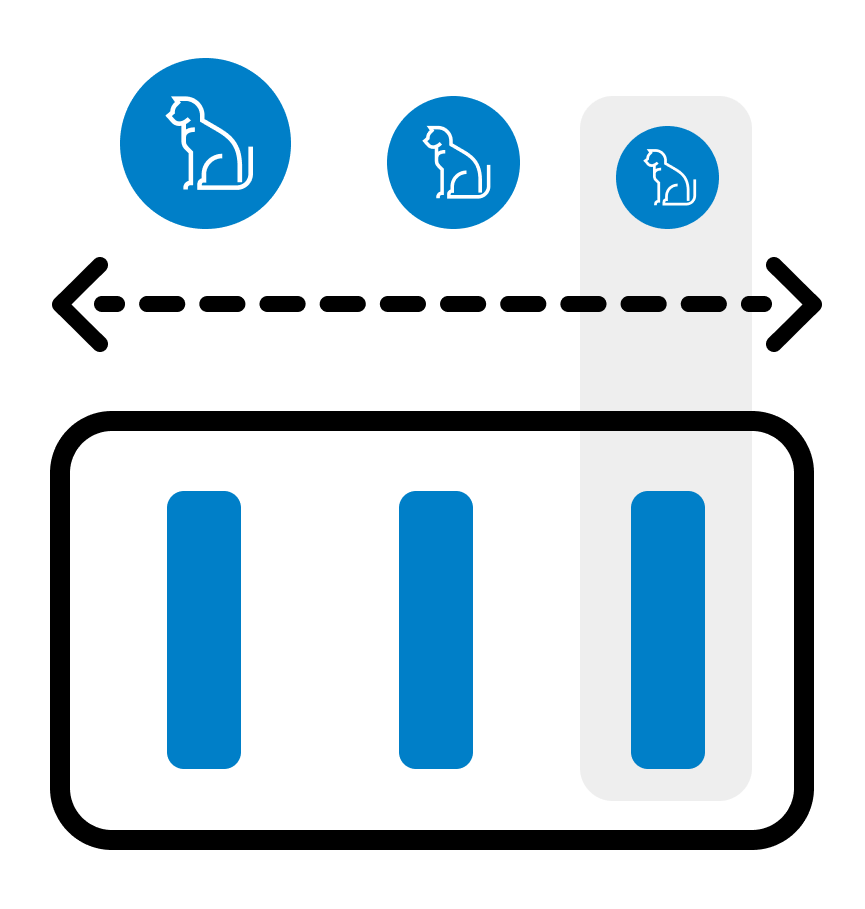 If your cat prefers to wear a harness, no problem! You can purchase a separate harness attachment via our online shop. Simply click the tracker into the harness mount and secure it your cat's harness using the velcro straps.
Track!
You can now start following your pet's every step and be amazed by their adventures! To really get the most out of all of the exciting features of your tracker, check out these helpful links:
Need any help?
If you ever have any questions, the Tractive Customer Happiness Team is here to help you. Happy tracking!