One of the fun and useful features of the Tractive GPS tracker is the Location History function. With it, you can easily visualize previously reported GPS positions of your pet's location on the map in order to see where he or she has been.
This feature can be used in combination with the Heatmap and together they may provide you with interesting insights as to the whereabouts, behavior, and habits of your furry friend.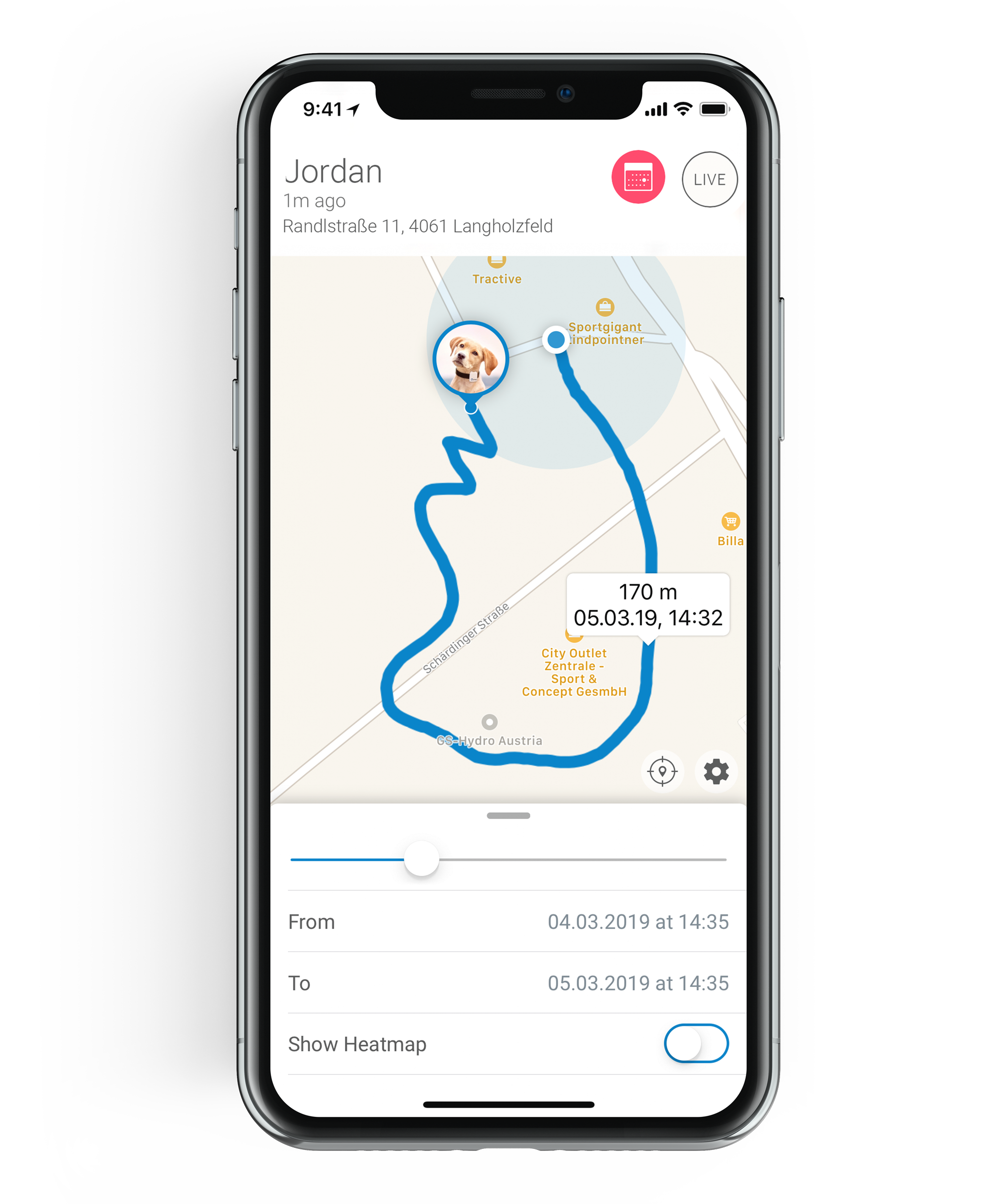 Note: Location History is limited to 24 hours for BASIC subscription plan users and is unlimited for PREMIUM subscription plan users. Discover the benefits of the PREMIUM subscription plan here.

How can I view the location history of my pet?
Follow the steps below to view the location or GPS position history of your pet:
In the mobile or web app, open up the map view and select the desired pet.

Then, tap the calendar icon in the upper right-hand corner (web app displayed below):


Use the sliding bar or manually select a start and end date to view the location history of your pet during a specific time period (web app displayed below):

Click the Export button to download the Tractive GPS location history in a .gpx or .kml file (only available for PREMIUM users in the Tractive GPS web app).