Frequently Asked Questions
All Tractive GPS trackers contain a built-in, non-exchangeable SIM card, which is compatible with multiple cellular networks in each country where Tractive operates. So it is not necessary to purchase a SIM card for your new Tractive GPS tracker. Simply activate your device in the Tractive GPS mobile or web app, and start tracking in over 150 countries worldwide with a Tractive GPS PREMIUM subscription plan. Thanks to the integrated SIM card, the Tractive GPS generally works anywhere there is cellular coverage.
Yes, in order for the Tractive GPS tracker to work, you'll need to have cellular service coverage in your area. In general, the Tractive GPS works whereever your cell phone works.
In short - no, it doesn't matter which service provider you have for your smartphone. Each Tractive GPS tracker is equipped with its own SIM card; meaning that the device operates on a cellular network independent from that of your mobile service provider.
However, please keep in mind that you do need internet access on your smartphone to use the Tractive GPS mobile app or web app. It works over both WIFI or mobile data.
Read on to learn more about how the Tractive GPS tracker works.
The Tractive GPS tracker continuously sends and receives GPS position data via local cellular networks, allowing you to track your pet in real time in over 150 countries worldwide. In order to make this possible, each tracker is equipped with a SIM card which generates cellular service fees similar to those of your mobile phone. Tractive only charges a small subscription fee to cover these costs. You can read more about the Tractive GPS subscription plans here.
The Tractive GPS tracker works over any range and has no distance limitation, unlike other types of tracking devices.
The Tractive GPS tracker calculates its GPS position using GPS satellites and sends this data to the Tractive GPS app using an integrated SIM card - updating your pet's location in real time in the app through an active mobile network connection.
Note: an internet connection on your smartphone, tablet or computer and an active connection on the tracker are required.
Like sending a text message to a friend, this works over any distance, so technically you could track your pet from opposites sides of the world.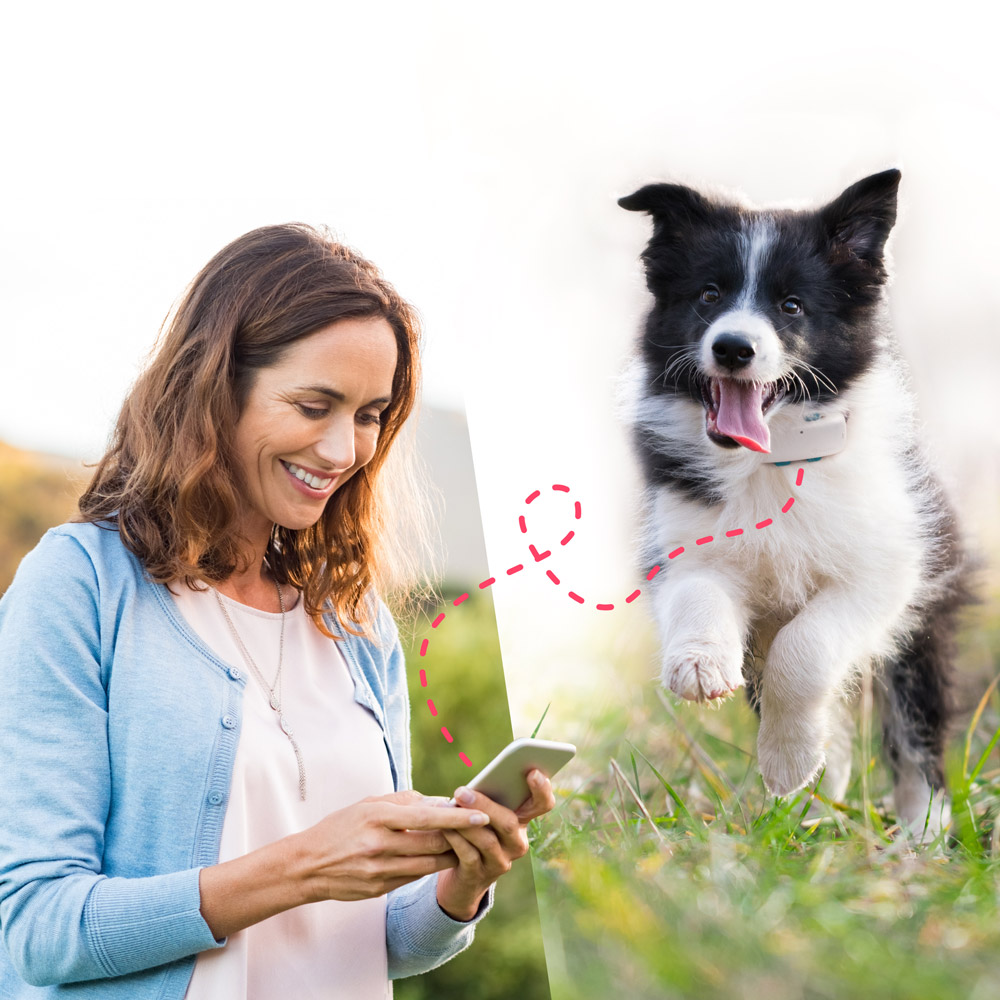 Yes! Tractive GPS devices do not have sim-card openings or USB ports and are therefore not only protected against splashing water, but are also fully waterproof (up to 1 meter depth, 30 minutes) according to IPX7-standard. As a result, Tractive GPS devices are perfectly suitable for water-loving pets and can, of course, be used in the rain.
Yes! Essentially all Tractive GPS trackers (with the exception of the Tractive GPS XL Edition), can be used for cats as well as dogs and other animals. All Tractive GPS devices are built by pet lovers for pet lovers; to help you ensure the safety and well-being of your canine and feline friends.
Not only can you ensure that your cat will be located with the help of the Tractive GPS, you can also have fun viewing where your cat has been when he/she is out and about exploring the local neighborhood or countryside.
Which Tractive GPS trackers are best suited for cats?
The following Tractive GPS trackers are purrrfect for cats - check them out in use on cats below in these photos from real Tractive GPS customers.
At only 28 grams, the Tractive GPS Cat Tracker (IKATI) is one of our lightest trackers ever, so it can be worn comfortably on cats of all sizes; however, it is recommended for those above 4 kg (8.8 lbs). Easily attach the tracker with dimensions of 72 x 29 x 16 mm (2.8 x 1.1 x 0.6 in) to your favorite collar or harness and your kitty is ready to go exploring.
Special features: Activity Monitoring, exchangeable battery.
Availability: The Tractive GPS Cat Tracker (IKATI) is only available in Europe at this time.
The new Tractive GPS DOG LTE / Tractive GPS DOG 4 is the latest GPS tracker from Tractive. Built with the latest LTE technology, the tracker offers all of the most beloved features of the Tractive GPS, plus new features for improved accuracy and energy efficiency. The new device is suitable for both dogs and cats at 71.4 x 28 x 17.5 mm and 35 grams.
Special features: Activity Monitoring, LTE technology.
Availability: The Tractive GPS DOG LTE / Tractive GPS DOG 4 will soon be available worldwide.
Discover the Tractive GPS DOG LTE
What if the tracker is too big for my cat?
All of the Tractive GPS trackers above have been designed to be extremely lightweight, small and compact, so they can be worn comfortably by your feline or canine friend. However, if you find the tracker to be a bit too big for your kitty to wear comfortably on a collar, keep in mind that another great option for attachment is a harness.
This way kitty can easily carry the tracker on the back, rather than around the neck. In this way, you can always track your feline friend with Tractive.

What do our existing customers say about the Tractive GPS for cats?
Check out these real Amazon reviews from Tractive customers and proud cat parents:
So what are you waiting for? Invest in the Tractive tracker for cats and dogs today or continue reading all about the Tractive GPS.
Below, find the dimensions and weight of the individual Tractive GPS Trackers. Note: tracker availability varies by country. Visit tractive.com to view all available trackers in your region.
Tractive GPS DOG LTE/4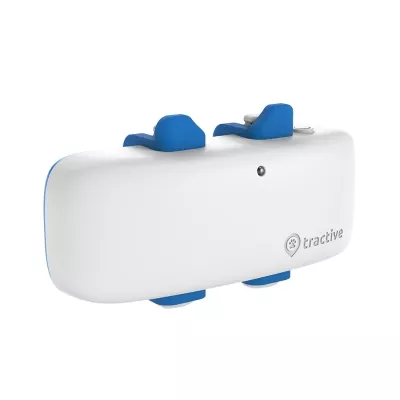 Size: 71 x 28 x 17 mm
Weight: 35 grams
Tractive GPS DOG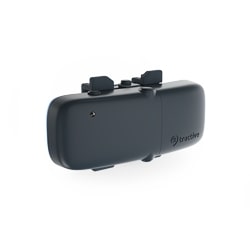 Size: 72 x 29 x 16 mm
Weight: 28 grams
Tractive GPS IKATI

Size: 72 x 29 x 16 mm
Weight: 28 grams
Tractive GPS CAT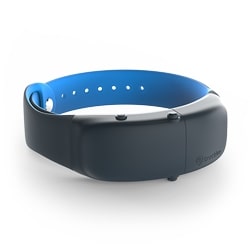 Weight: 50 grams
Recommended only for cats weighing 4 kg and above.
Tractive GPS Classic

Size: 51 x 41 x 15 mm
Weight: 35 grams
Tractive GPS 3G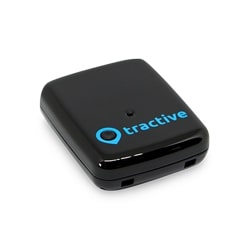 Size: 51 x 41 x 15 mm
Weight: 35 grams
Tractive GPS XL

Size: 80 x 49 x 29 mm
Weight: 142 grams
Recommended only for dogs weighing 20 kg and above.
More information about the different Tractive GPS devices can be found here.
Great question! Sometimes, a microchip and GPS pet tracker are mistaken for the same thing. However, they are two very different pieces of technology, used for different purposes.

Microchips:
are the size of a grain of rice and can therefore be implanted safely under the skin.
contain no GPS tracking or localization technology.
are used to identify a pet's owner when a lost dog or cat is already found and brought in to a shelter or veterinarian.
GPS trackers for dogs or cats:
continuously calculate the location of your pet using GPS satellites, enabling you to view your dog or cat's whereabouts in real-time in the companion app.
allow you to always know where your pet is and find them immediately if they get lost.
weigh about 30 grams and contain a battery pack, GPS antenna, GSM module, etc.
easily attach to your pet's collar or harness.
Learn more about microchips vs GPS trackers on the the Tractive blog >
Contact Tractive
Can't find the answer to your question in our Help Center? Please use the contact button below.
Our Customer Service team is always ready and available to assist you.
CONTACT US