The new Find mode allows you to make use of your phone's Bluetooth proximity feature to see if you are getting closer to, or further from your pet when both devices are within the Bluetooth range.
This can help you to locate your pet indoors or in an area where GPS accuracy may be decreased due to tall buildings, forest, or weather (GPS interference). This feature also works even in cases where your tracker or phone are not connected to the network or internet - so you never need to worry about not being able to find your pet again!
Note: the Find mode is only available on the latest models of the Tractive GPS.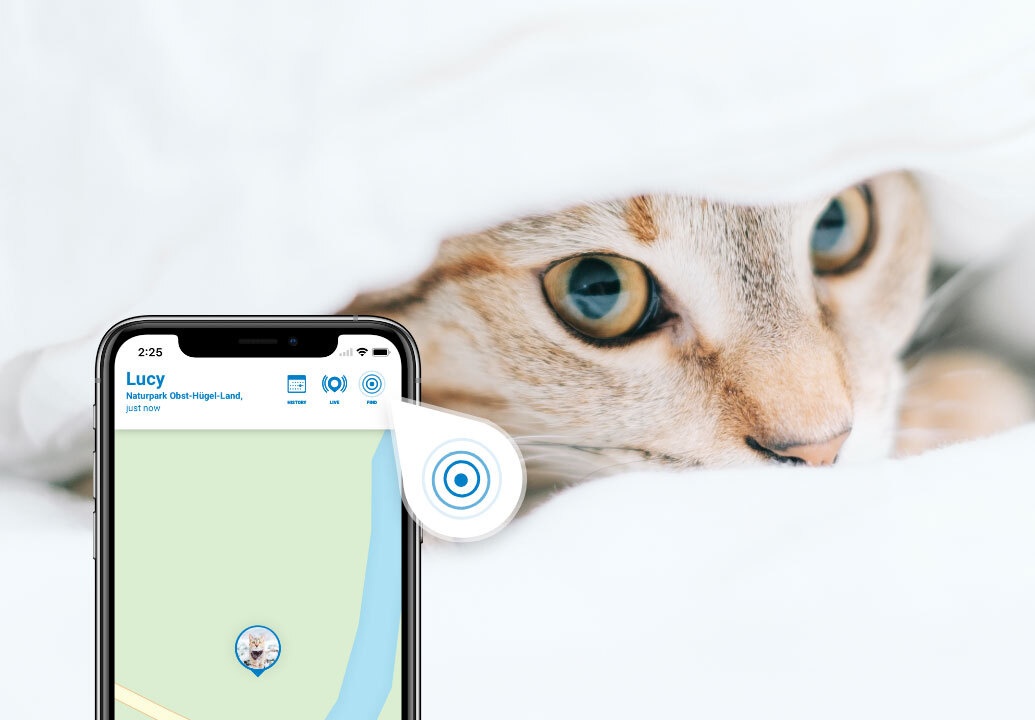 How it works
Is your pet hiding in plain sight? Use the Find feature to locate your dog or cat using Bluetooth detected proximity.
To use this feature, Bluetooth and GPS on your phone must be enabled.
When you see the 'your pet is nearby' status in the app, you will now also see the Find button in the top right-hand corner. Tap the Find button to view your proximity to your pet. (Note: in case the tracker leaves the bluetooth range of your phone, this option will no longer be shown in the app.)
As you get closer to your pet/tracker, the circle will fill up with blue rings. As you get further away, the blue rings will disappear. From this screen, you can easily turn on the light or sound feature in order to help you locate your pet.
Tap the Found button to return to the main screen after you have located your pet.