A Tractive GPS tracker gives you peace of mind for your cat or dog. As long as there's a good GPS signal and cell network coverage, you'll know where your buddy is, no matter how near or far.
It also helps with your pet's wellbeing. You can see if they're getting enough exercise, set goals, and compare activity with pets like yours. Plus, get to know their sleep schedules and spot sudden changes that might be an early sign of illness.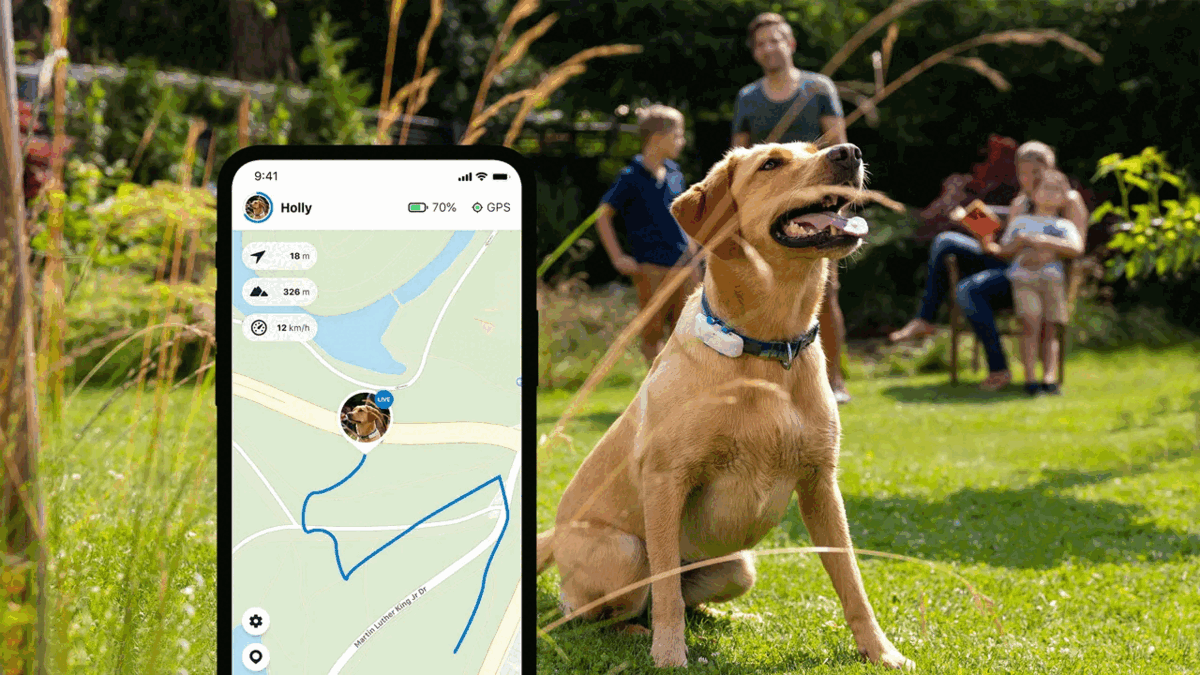 Equipping your furry friend with a Tractive GPS tracker means you don't have to worry about losing them.
How it works:
| | |
| --- | --- |
| | Attach the lightweight device to your pet's collar or harness and let them go about their day. |
| | Track directly on your phone screen using the Tractive GPS app. |
For situations where you need to follow their every step, you can activate LIVE Tracking to track in real-time. You can also get alerts that let you know if they've wandered too far from home using Virtual Fences.
Order your Tractive GPS tracker
Get to know some of the features that pet parents worldwide rely on:
LIVE Mode

Furry friend gone wandering in the great outdoors? Need to know where they are right now? Go into LIVE Mode and you'll get real-time location updates every 2-3 seconds.

Virtual Fence

Set safe zones for your cat or dog - like your garden - as well as no-go zones your buddy should avoid - like a field near a busy road. You'll get a quick notification when they leave or enter one of them.

Location History

Curious about where they go when we're not around? The Location History feature lets you see your pet's recent comings and goings so you can discover their favorite spots.

Waterproof

The tracker is robust and 100% waterproof, making it ideal for water-loving furry friends. It's also shock resistant, which means it can take on smashes, scratches and a lot more.

Wellness Monitoring

A GPS tracker and activity monitor all in one. See how active your pet is. Set goals. Spot sleep patterns. Make sure your buddy gets enough exercise and rest.
See the Tractive GPS in action: