A Virtual Fence is a perimeter which defines a safe area that you'd like your pet to remain in. The Virtual Fence is displayed as a circular, rectangular, or custom* shape on the map in the Tractive GPS mobile or web application, like so: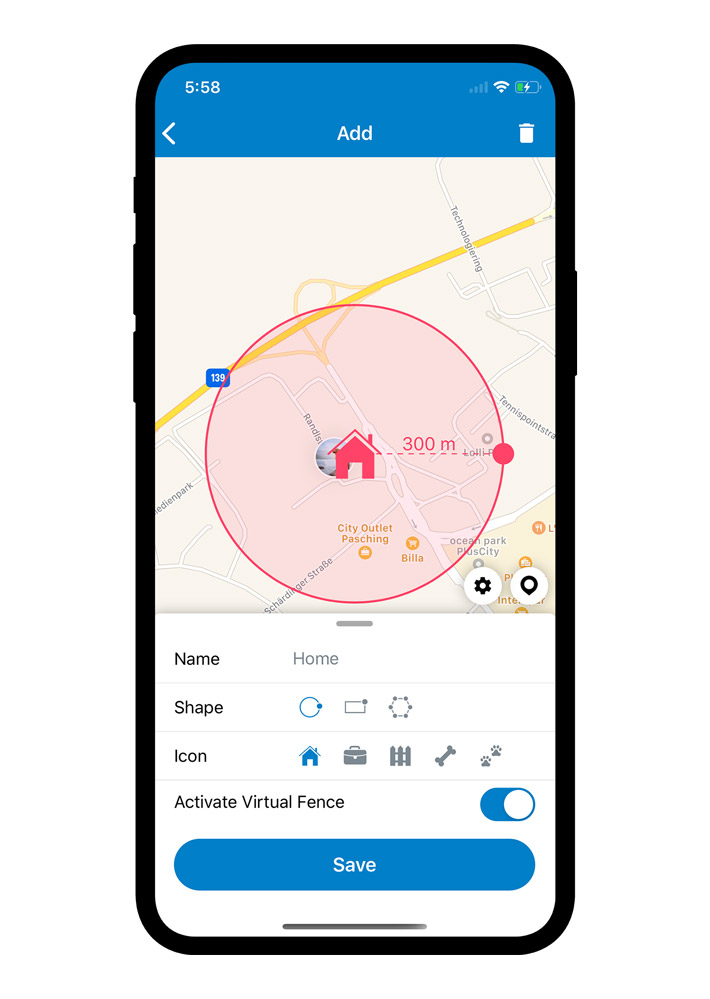 If you have more than one tracker, it is necessary to set up a Virtual Fence for each tracker.
*Note: custom-shaped Virtual Fences are currently only available on the following devices: Tractive GPS CAT 4 / CAT LTE, Tractive GPS DOG 4 / DOG LTE, Tractive GPS Cat Tracker (IKATI) (out of stock), Tractive GPS DOG (out of stock), Tractive GPS CAT (with integrated collar) (out of stock)
The Virtual Fence helps to keep your pet safe by notifying you (and anyone else you've shared the tracker with) as soon as your pet enters or exits the predetermined safe area.
The notifications are sent to your smartphone via push notifications (not SMS) and require an internet connection to be received. Sending times depend on network providers' coverage and the smartphone platform itself. Email and web notifications can also be enabled. Learn more about notifications settings here.