In general, LIVE Tracking can be activated at the tap of a button in the app as soon as you step outside with your four-legged friend. Simply turn the tracker on, open the app, tap LIVE and you're ready to go. It may take just a few moments for the GPS tracker to establish a GPS connection.
Follow the steps below in case you're experiencing any issues with LIVE Tracking mode.
How to activate LIVE Tracking
First, make sure the tracker is sufficiently charged (battery level > 10%). You can check the current or last known battery level in the Profile > Tracker section of the mobile app.
Then, turn the device on by pressing the power button 5 seconds until you see a green flashing light.
Next, sign into your account in the Tractive GPS mobile or web app.
Ensure that tracker is in an area with good mobile network coverage. If you do not have service on your smartphone or are in a very remote area with no cellular coverage, LIVE Tracking may not be possible.
Press the LIVE button in the upper right-hand corner of the map view in the app.
Wait a few moments until the tracker establishes a GPS connection. If possible, ensure the device is outdoors or otherwise has a clear line of sight to the sky.
Once LIVE Tracking is successfully activated, you'll see the path your pet follows illustrated by a pink line on the map, like so: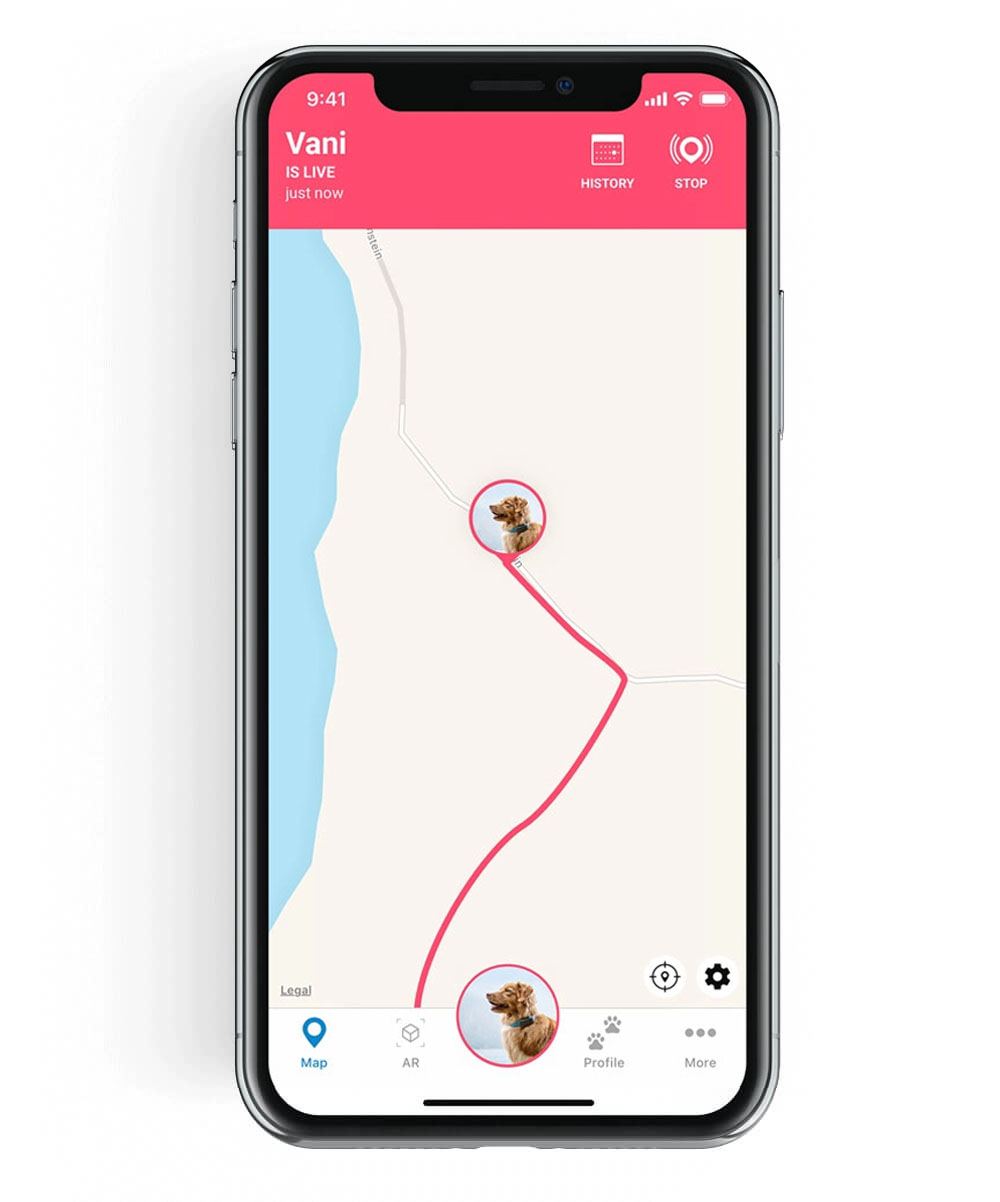 How long will the LIVE Tracking session last?
As long as the Tractive GPS app is actively being used on your smartphone, LIVE Tracking will remain activated until you press the Stop button.
In case you minimize the app, LIVE Tracking will automatically be disabled after 5 minutes in order to conserve the battery life of your tracker. Find out how to extend the LIVE Tracking timeout here >
For further LIVE Tracking support...
If you've followed the steps above, but are still experiencing issues with LIVE Tracking, the Tractive Customer Service team can assist you to identify and resolve the issue.