If you can't sign in to your Tractive account, this could be for several reasons:
You don't have an active internet connection
Your Tractive account is under a different e-mail address than the one you typed in.
You typed in an incorrect password --> password reset possible
To reset your password, go to my.tractive.com, press Sign In and then click on Forgot Password.
Type in your registered e-mail address, and click on Reset. After that a password reset link will be sent to your e-mail address. 
You'll receive an email like this one in your inbox: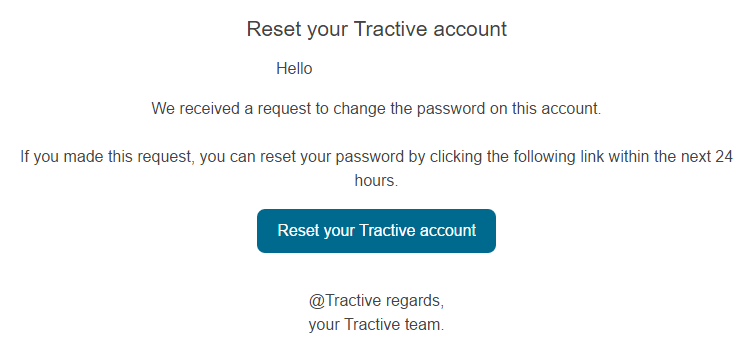 To reset your password, press Reset your Tractive account. Please be aware that this link is only valid for a single time within the next 24 hours. After pressing this button, you'll be instantly directed to the settings page in the My Tractive Web App. Please change your password at this page immediately and press "SAVE".
Congratulations, you successfully reset and changed your password. You now have full access to your Tractive account again.