All of the collars available in the Tractive online shop feature a self-releasing safety buckle, which will break away in case your cat gets caught, reducing the risk of injury. We do not recommend using the tracker with any collar that does not feature a breakaway mechanism to ensure the safety of your feline friend.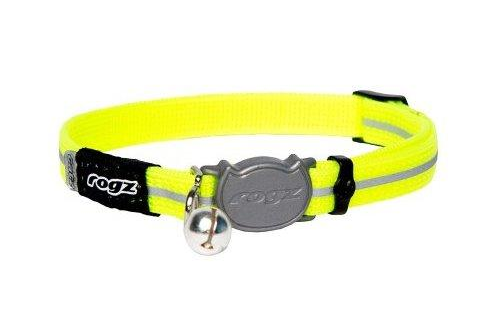 The Rogz Safety Collar features a weight-adjustable safety clasp. This breakaway mechanism can be easily adjusted by moving the red slider on the collar from one side to the other.
The slider is usually set to the smallest setting by default, so you might have to adjust it depending on your cat's weight. Here's an approximate weight guide:
Lowest setting: 6.6lbs - 11 lbs (3kg - 5kg)
Medium setting: 11lbs-19lbs (5kg - 8.5kg)
High setting: 19lbs + (8.5kg +)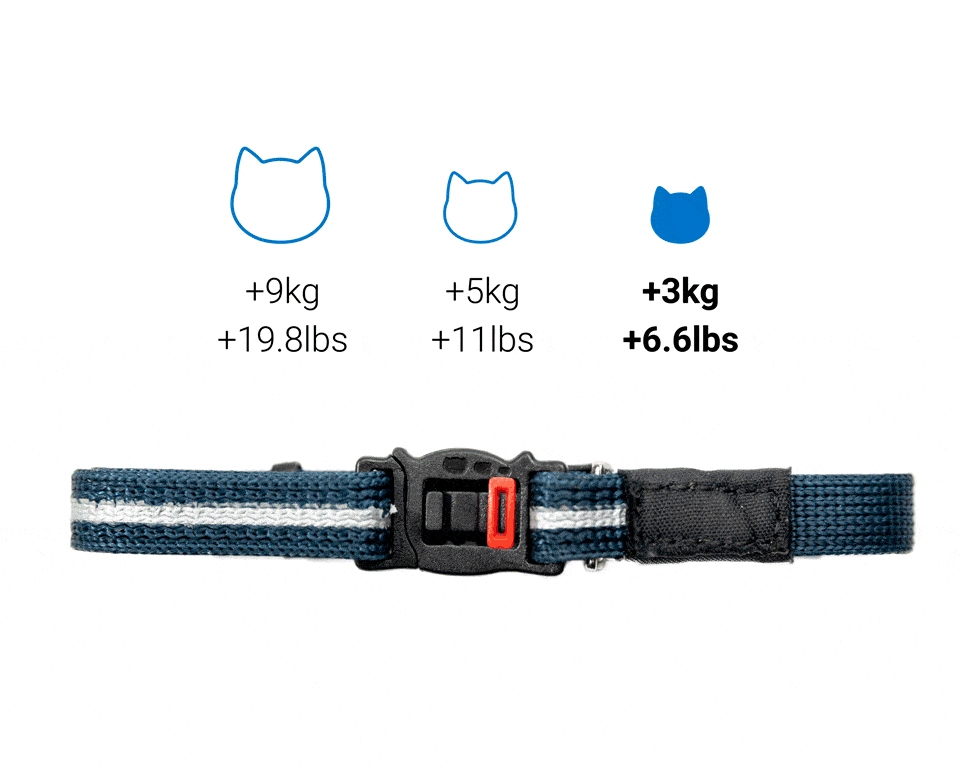 How to unfasten the Rogz Safety Collar
To open the collar, just grip each end close to the clasp and swiftly pull them apart. If the collar doesn't release, you might need to exert a bit more pressure.
Please note: The breakaway mechanism is designed to help free your cat in the event it becomes caught on another object. Tractive cannot be held responsible for any injury or damage that may result from a malfunction of the breakaway mechanism.