When you visit Tractive.com, you will see the trackers that are available in your country under Products. Our trackers work in over 175 countries worldwide and with a PREMIUM subscription, you can also use the tracker when traveling outside of your home country! To check if the tracker will work in a specific country, just click here. Once there, use the drop-down menu to check if the Tractive GPS will work in that country: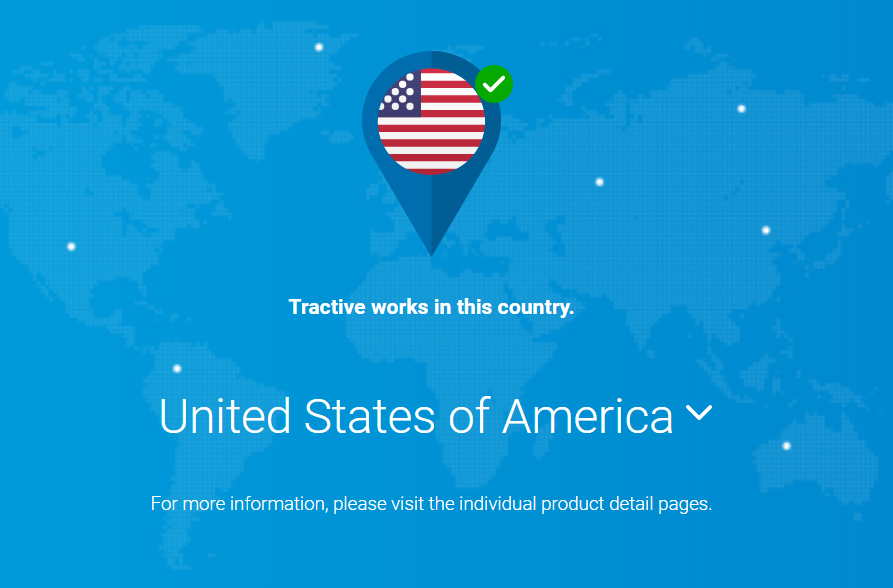 Additional Notes on Coverage/Country Compatibility
All Tractive GPS trackers contain a built-in, non-exchangeable SIM card - so no additional SIM card is necessary.
The SIM card is compatible with multiple network providers in each of the over 175 countries where Tractive operates.
The tracker will automatically connect to the network with the strongest mobile network signal to send information about your pet's whereabouts to the Tractive GPS app in real-time.
All fees incurred by the integrated SIM card are covered by the flat rate Tractive GPS subscription plan.
Tractive GPS trackers generally work anywhere there is cell coverage.
In countries where the 2G network has already been deprecated (US, Canada, Australia, Switzerland), an LTE version of the Tractive GPS is required.
To use the Tractive GPS tracker in multiple countries, a PREMIUM subscription plan is required.
For further questions, contact Tractive Customer Service for more information.