One great feature of your Tractive GPS tracker is that you can be notified immediately if your pet leaves the Virtual Fence (a predetermined safe area). You can also receive other notifications, such as when the battery is low or when a member of Customer Service has replied to your request for support.
Notifications are displayed in the app itself, via push notifications on your smartphone, per email and in the web app. If you are having any issues with receiving notifications, please follow the tips in this article.
Customize your Notification Settings:
You can customize your notification settings in the Tractive GPS app by going to Account > Notifications or in your web browser at my.tractive.com by going to Manage your Account > General Settings. If using your web browser, make sure to press Save after making any changes to your notification settings.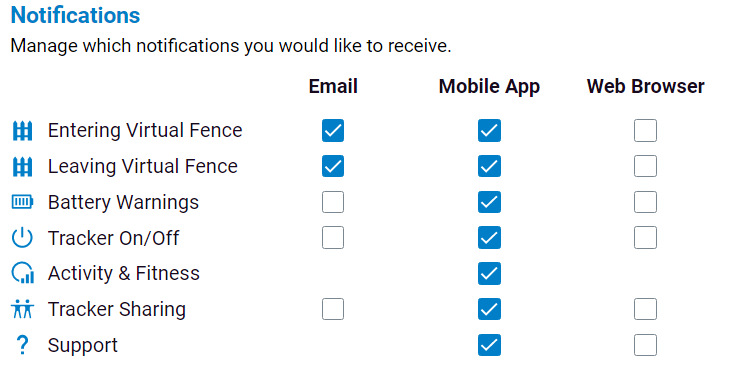 The Tracker On/Off notification is only available if using our latest Dog and Cat tracker models.