With a Tractive GPS PREMIUM subscription, you can share your pet's location with friends, neighbors, or your pet sitter. In this article, we'll explain how to use the Family Sharing feature, but you can also read more about our Public Sharing feature under this link.
What are the benefits of Family Sharing?
You can invite as many people as you like - partners, parents, pet-sitters and more - and they can then use all the key features of Tractive GPS. They won't be able to see your subscription, account or payment details, or make any changes to your Virtual Fences.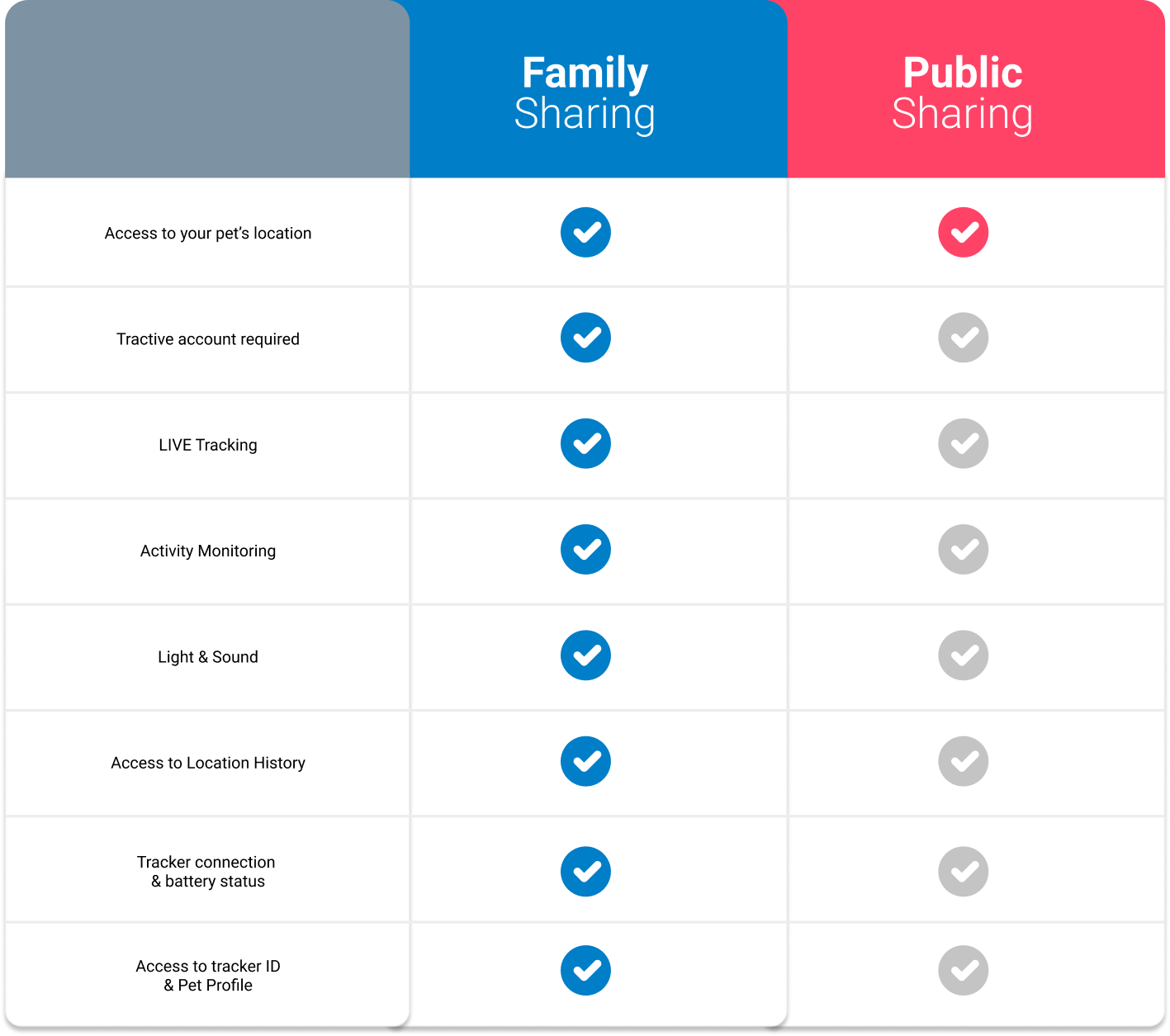 How to use Family Sharing
Before you get started: Make sure the person you're sharing tracker access with has a Tractive GPS account. If it's urgent and you don't have a few minutes to set up the sharing feature, it might be helpful to use Public Sharing instead, although it does not give them access to as many features.
In the Tractive GPS mobile app:
On the Map screen, tap the arrow next to your pet's name and pick the pet whose tracker you want to share.
Go to Profile > Family > Invite New.
Find the person you want to share the tracker with and then decide how long you'd like to share access for - 24 hours, 1 week, or indefinitely (you can revoke access anytime).
Done! They'll receive an email and push notification when you send the invite and you can stop sharing access anytime on the Family screen.


In your web browser at my.tractive.com:
Click Trackers & Subscription Plans.
Choose the tracker you'd like to share access for > Sharing.
Send an invite under Family Sharing. Make sure to use the email tied to their Tractive GPS account!
They can then accept the sharing invitation in the email they receive. To stop sharing at any time, simply click the trash can symbol next to the person's details in that list.