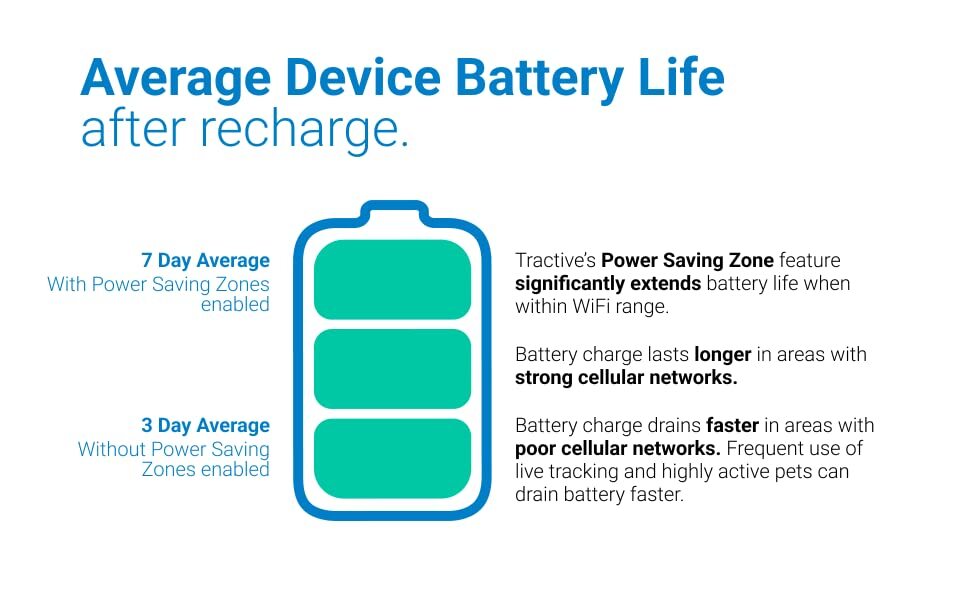 You can generally expect a battery life of 2-5 days when using one of our trackers. However, thanks to the Power Saving Zones feature, you can maximize battery life by saving power when your tracker is at home, close to a WiFi source. This means you can enjoy uninterrupted tracking for up to 7 days on one charge. Please note that this feature is only available on our latest tracker models.
The tracker detects when your pet is resting and will then report fewer GPS positions in order to save power. As soon as your furry friend starts to move, the device will detect a new position every few minutes again. This also means that you might need to charge the battery more often in case your cat or dog is always out and about.
Please make sure to only activate LIVE tracking if necessary to ensure a longer battery duration, since this feature uses more power due to its real-time location updates.
You can also find out more about environmental factors that have an impact on battery life and get some tips on improving battery life here.