There are several different ways to attach your new Tractive GPS Tracker to your pet:
(Scroll down for more information on the Tractive GPS CAT Tracker - collar and GPS tracker in one.)
Tractive GPS Collar Clips
The Tractive GPS comes with two collar clips in different sizes:
Large: For collars with a thickness of between 3 and 5 mm
Small: For collars with a thickness of up to 3 mm
The included clips are suitable for collars with a width of up to 46 mm. Simply use one of these clips to attach the GPS device to your pet's collar like so:
Replacement clips can be purchased here.
Reflective Collar Band with GPS-Pocket
As an alternative to the clip attachment method, you may choose to attach the Tractive GPS Tracker via a reflective collar with an integrated GPS tracker pocket (sold separately):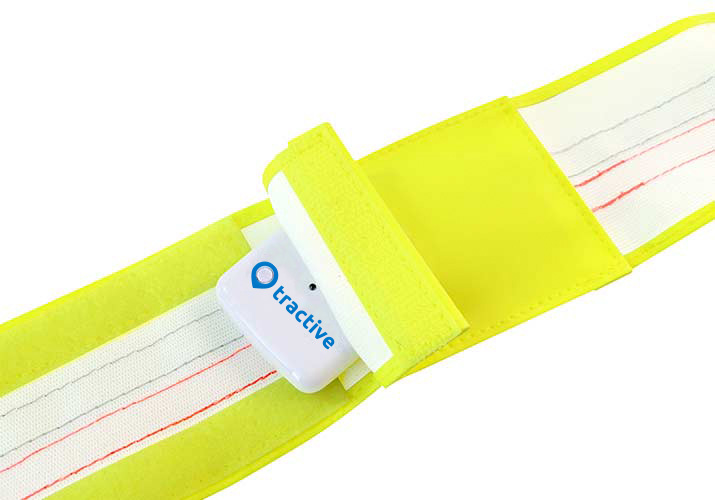 Note: GPS pocket accessories are only available in the European Union.
Tractive GPS CAT
The Tractive GPS CAT tracker is a GPS tracker and collar in one; therefore no clips or GPS pocket accessory are necessary to attach the device to your pet. Simply follow the steps below to safely attach the tracker to your cat and start tracking!
Carefully place the device around your cat's neck, ensuring that the Tractive logo faces outwards.
Align the ends of the collar so they are directly overlapping.
Use the clasp to insert it into the hole that fits your cat's neck most comfortably.
Pull the excess collar through the hole to make sure is it securely fastened.
Tractive also offers several dog collars, which are specially designed for the Tractive GPS Pet Tracking device. Follow the link below for more information.