The tracker ID is an 8-letter code used to identify the device. It can be found in bold print on the back of the device like so: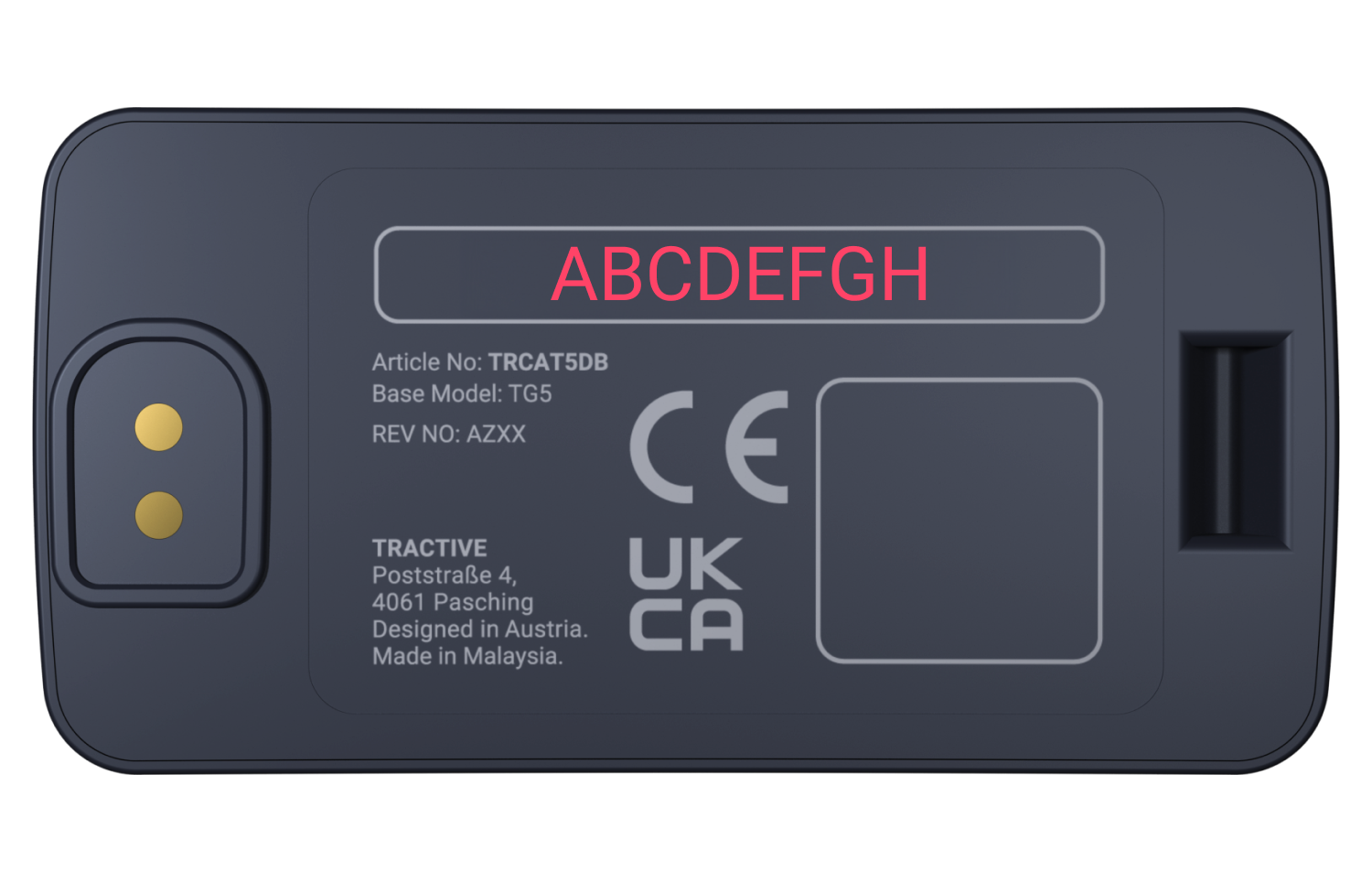 Alternatively, if you do not have the tracker to hand, you can find the tracker ID in your account in the Tractive GPS app. Follow the instructions below to do so:
Tap Profile > Tracker.
You will now see the tracker ID, made up of eight letters, displayed to you in the middle of the screen.
Please submit the tracker ID along with your request for support in case you need the assistance of Tractive Customer Service.