The tracker ID can be found in bold print on the back of the device: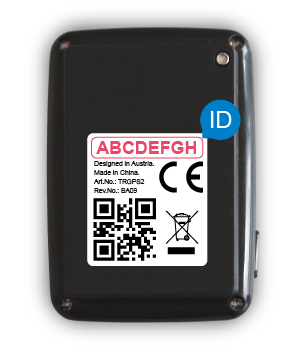 When do I need to use the tracker ID?
While activating a new Tractive GPS device, you will be asked to enter the 8-digit tracker ID in the mobile app or at my.tractive.com. This may also be required when submitting a request for support to the Tractive Customer Service team.