When using LIVE tracking, you can drag the bottom bar up and down to view additional information and access further settings. You can also minimize the bottom bar completely if you wish to view the map in its entirety.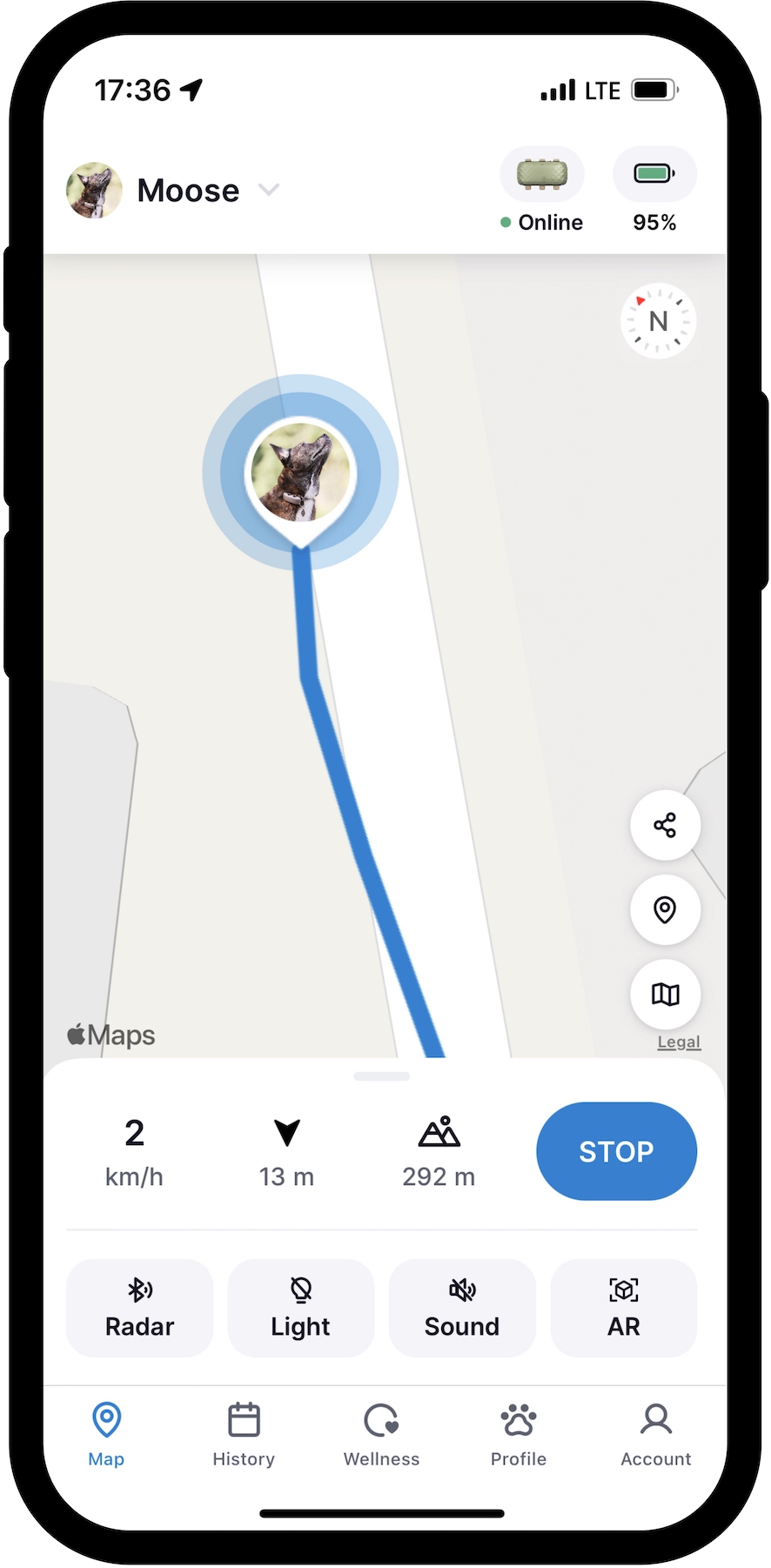 When you fully expand the bottom bar, you'll see the following settings: Speed, Distance to Tracker, Altitude and Stop.

Speed This shows the speed your pet is currently moving at.
Distance to Tracker This shows you how far away your pet is and in what direction you need to go in order to find them.
Altitude This shows the current altitude of the tracker.
Stop This stops the LIVE Tracking session.