The Tractive GPS tracker has two different tracking modes which can be used:
Default Tracking: updates every 2-60 minutes.
LIVE Tracking: updates every few seconds.
Default Tracking Mode
The default tracking mode is the standard tracking mode of your device. The tracker operates in default mode from the moment you turn it on.
The reporting intervals in the default tracking mode are between 2 and 60 minutes depending on the activity level of your pet. To conserve the battery life, the position is sent less frequently when your pet is inactive, and more frequently when your pet is on the go.
Despite fewer location updates, your tracker is constantly checking whether the Virtual Fence has been breached. If your pet leaves the Virtual Fence, you will receive an immediate notification on your smartphone.
Click here for help setting up your Virtual Fence(s)
Below is an image of the tracker in the web app map view in default tracking mode: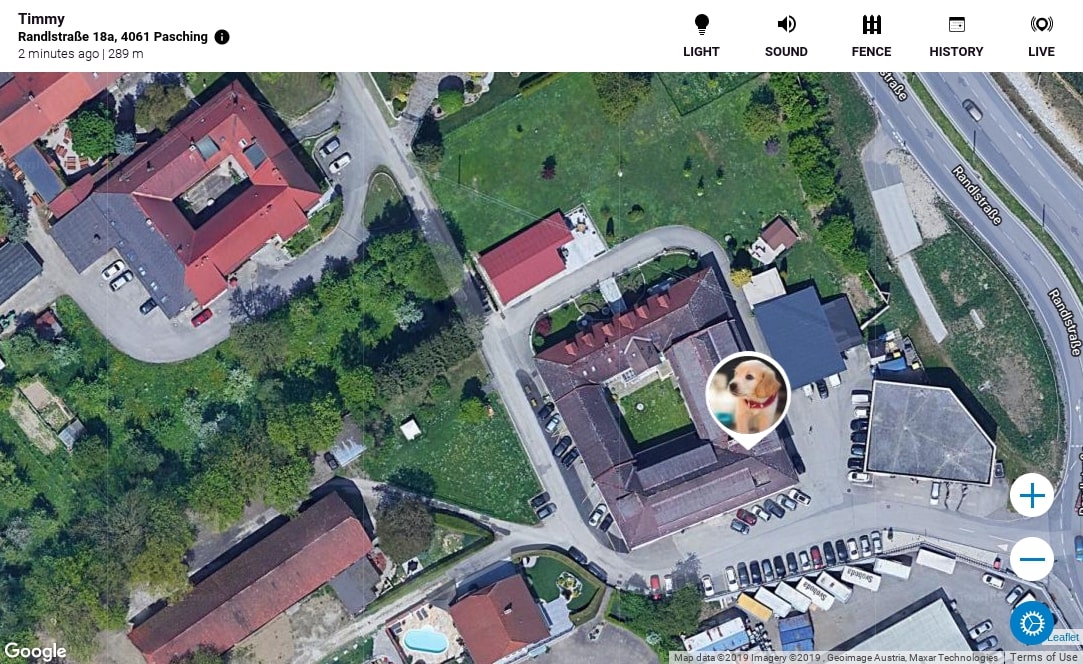 LIVE Tracking Mode
By clicking the LIVE button in the top right-hand corner of the map, LIVE Tracking will be activated. Once this command is processed, a white or blue light on the GPS tracker will be activated and you will begin to see real-time position reports in the map view updated every 2-3 seconds.
Below is an image showing a LIVE Tracking session in the web app map view. The path of your pet in real time is illustrated by a pink line: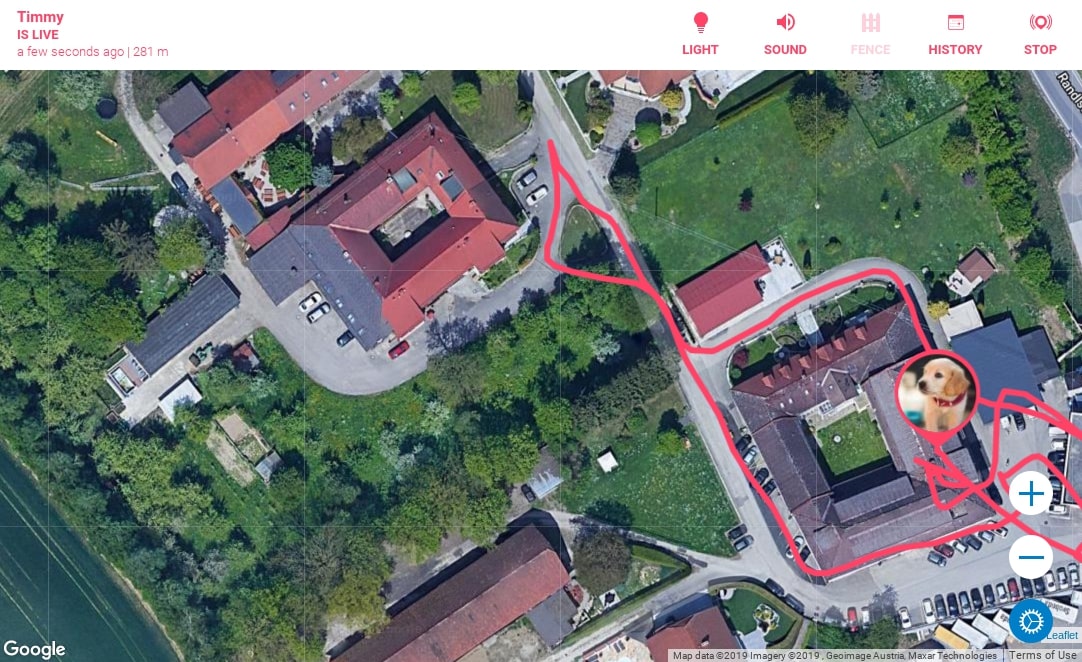 Note: Please note that LIVE Tracking is automatically disabled after 5 minutes of use to conserve battery life. To extend the LIVE Tracking timeout beyond 5 minutes, click here.