The well-being of your four-legged friend is important to us at Tractive. That's why we've integrated Activity Monitoring features into the
latest GPS trackers from Tractive.
With them, you can monitor your beloved dog or cat's
physical activity level
directly in the Tractive GPS app, in addition to always knowing the location of your furry friend.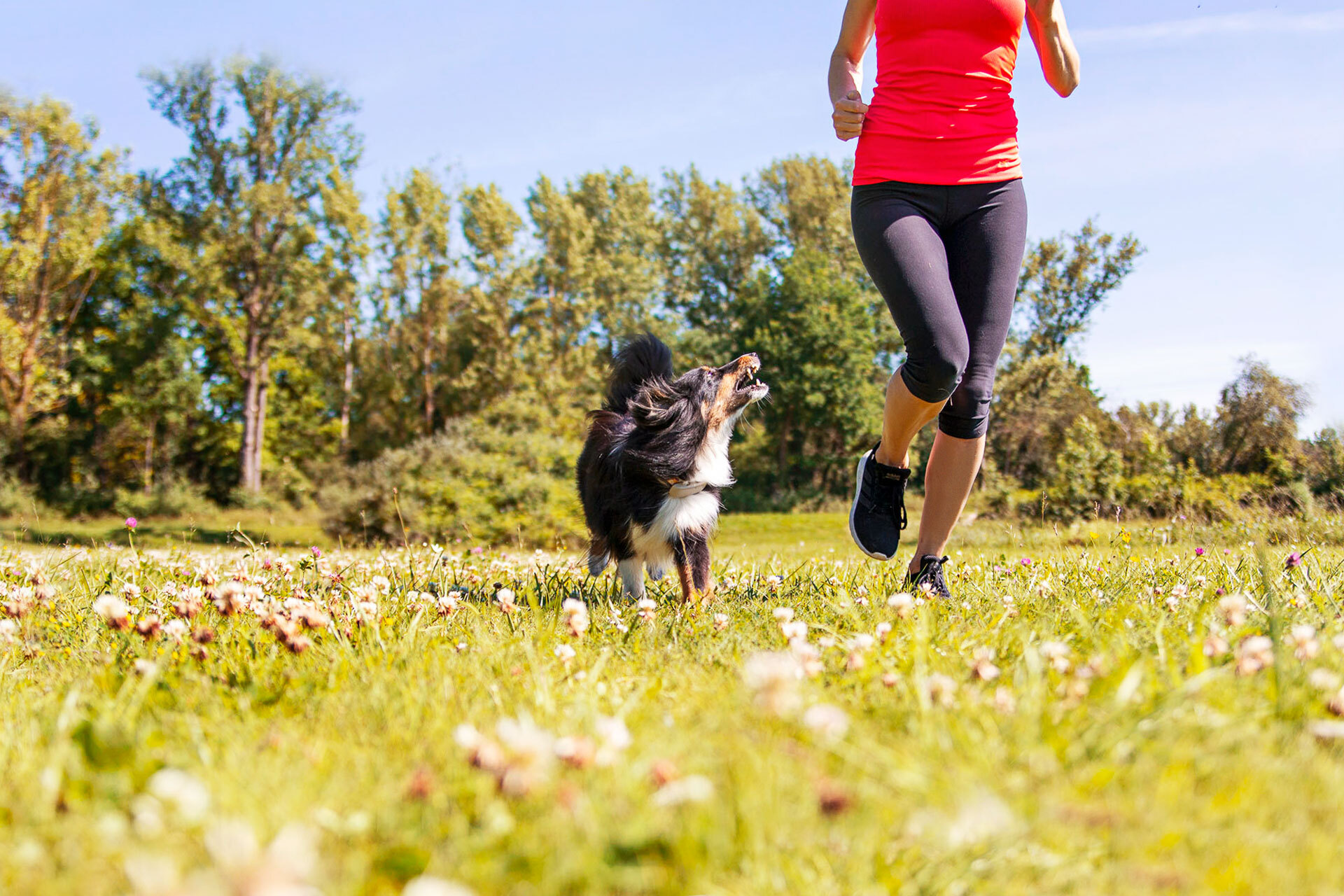 See below for an explanation of the differences between GPS Tracking and Activity Monitoring:
GPS Tracking
All Tractive GPS pet trackers feature real-time location tracking for your cat or dog, including a LIVE Tracking feature, which gives you a position update for your pet every 2-3 seconds.
So no matter which GPS tracker from Tractive you choose, you'll always be able to view the live location of your furry friend, whether you have a BASIC or PREMIUM subscription plan.
Below is an example of the LIVE Tracking screen in the app: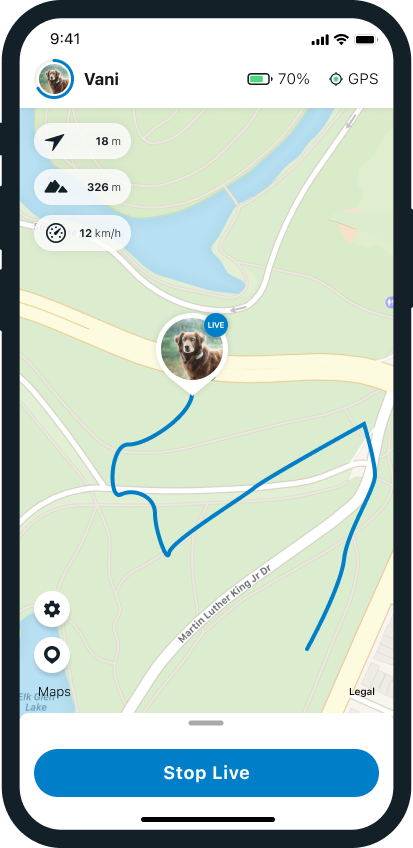 Activity Monitoring
Additionally, on select trackers, you can take advantage of the Activity Monitoring feature, which allows pet parents to ensure the well-being of their furry friend by monitoring their physical activity. The data from this feature pertains to the activity and fitness levels of your four-legged pal, rather than their location. You can see how active your dog or cat has been, set daily activity goals, compare your pet's activity with others in the community, plus more!
Below is an example of the Activity Monitoring screen in the app: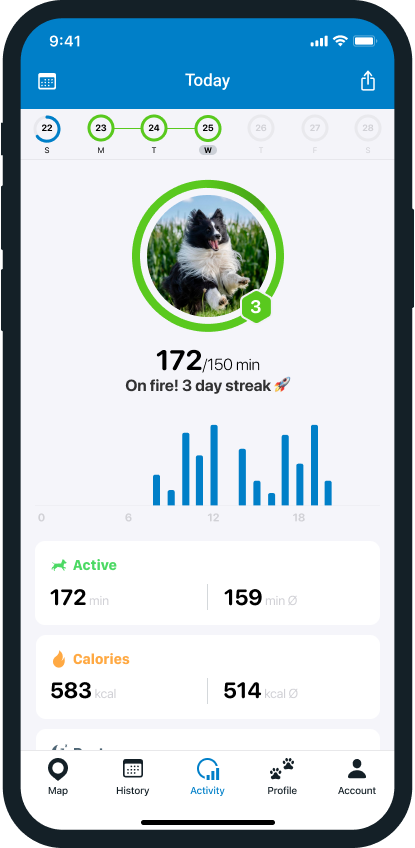 You can also see how close your pet is to meeting their daily Activity goal via the circle in the top left-hand corner on the Map page, next to the picture of your pet.
Browse all Activity Monitoring articles >