With the Tractive GPS, not only will you always know the location of your furry friend thanks to the core tracking features (such as LIVE tracking), but you can also keep an eye on their activity and fitness levels using a separate feature called Activity Monitoring.
Whether they are running, walking or sleeping, the tracker continuously records your pet's movement and sends the data to your phone. You'll then be provided with all the Activity Monitoring statistics you need for a clear picture of their health and fitness levels (eg. how active they are, sleep duration, calories burned). Don't worry - Activity Monitoring will not interfere with the GPS tracking function of your tracker so you'll always have peace of mind knowing where your furry friend is at all times.
The Activity Monitoring data collected from your pet's tracker is synchronized to your phone using Bluetooth. Just make sure that Bluetooth is active on your mobile device and the tracker is turned on and next to your phone. Finally, tap on the refresh icon in the Activity tab to see the latest data in your account.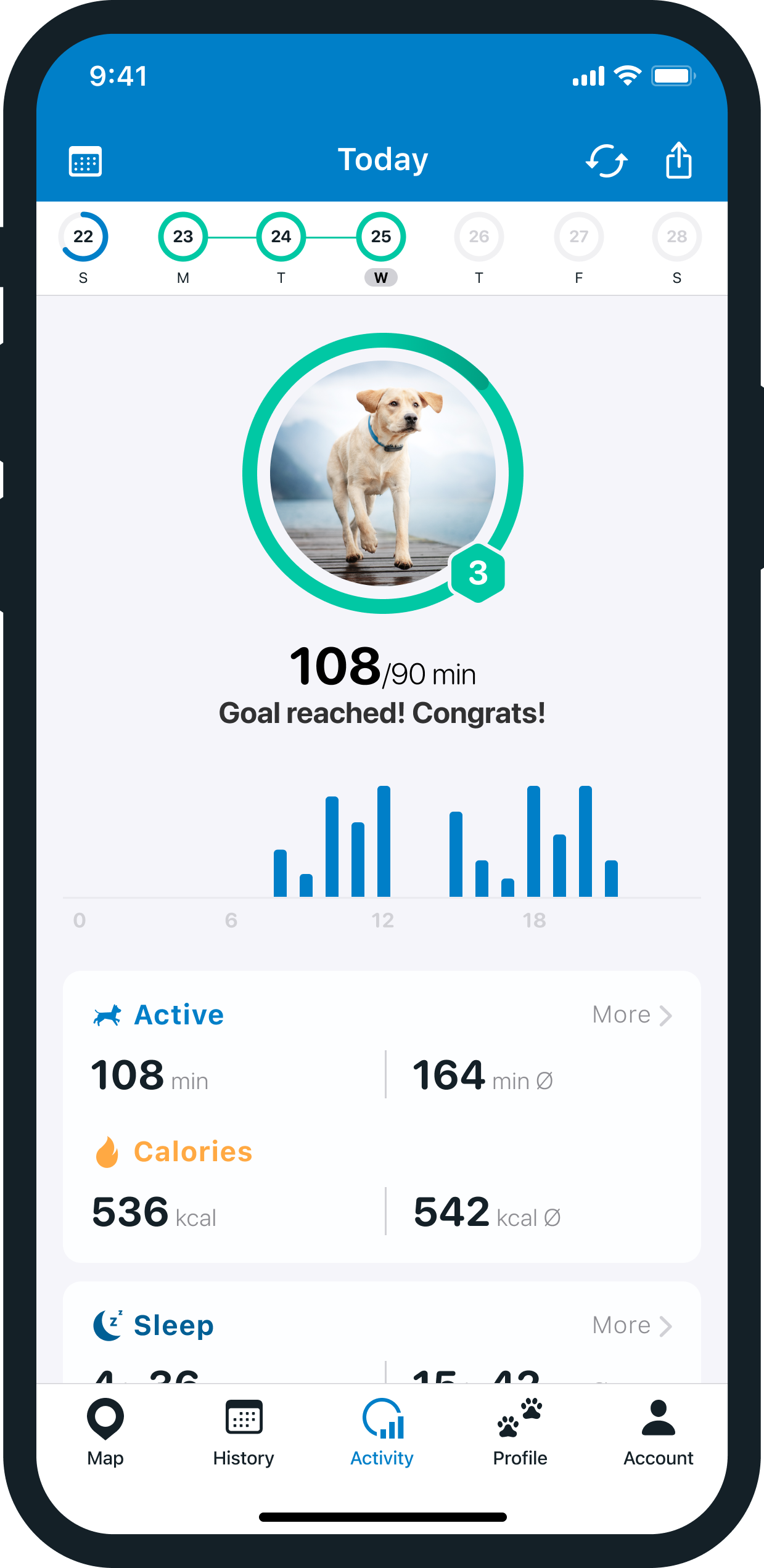 Once you have set up a Pet Profile and have decided on your Activity Monitoring goal by tapping on the Activity button at the bottom of the screen, your pet's Activity Monitoring data will be displayed in the app.
In the Map tab, the circle around your pet's photo will fill up as they progress towards their Activity Goal. You can also compare how active your pet is against other pets in the community and across the world, and will receive badges to mark their achievements!
Note: The Activity Monitoring feature is only available in the Tractive GPS mobile app and is not available in your web browser at my.tractive.com.
Learn more about the Activity Monitoring feature: