Tractive offers you the possibility to view information related to the GPS accuracy of your device; moreover, you can modify and enhance the GPS location accuracy of your tracker as desired. Read on to learn more about this helpful feature of the Tractive GPS.
View device accuracy
It is possible to view the estimated accuracy of the currently reported GPS position of your pet at any time. This feature can be enabled by following the steps below:
Open the Tractive GPS mobile or web app.
In the Map view, click on the gear icon in the bottom right-hand corner to open the map settings.
You can now enable the option Show Location Accuracy (mobile) or Device accuracy (web app).
Return to the map view.
Once enabled, the accuracy of the reported position will be displayed on the map via a circle around the reported location (illustrated below):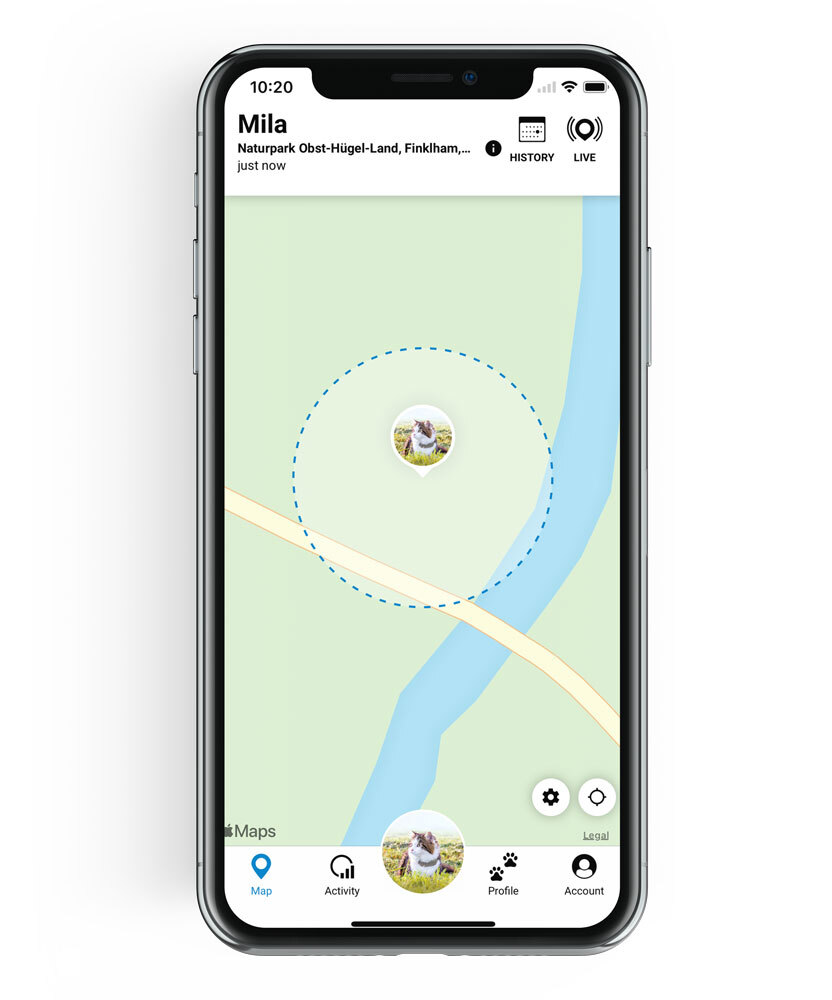 The estimated accuracy of the reported GPS position (e.g. 4 meters) determines the radius and thus size of the circle displayed. This can be especially helpful when searching for your pet (hint: search the entire area of the circle).
A note on GPS accuracy
The Tractive GPS mainly utilizes GPS signals to accurately locate your pet. On average, GPS can provide an average accuracy of about 7.8 meters in perfect conditions. This is the reason why there may be a small discrepancy between the actual position of your pet, and the reported GPS position in the app.
This type of inaccuracy cannot be completely avoided due to the nature of GPS technology. Even so, the Tractive GPS app including it's unique LIVE Tracking feature will still be able to show you the accurate whereabouts of your special furry friend, so you can stay connected at all times.
My tracker is reporting inaccurate GPS positions - what can I do?
Enhance device accuracy
Tractive is always improving the app and tracker, to bring you the most accurate location reports of your furry pal. By following the steps below, you can enhance the accuracy of the reported GPS positions of your tracker.
Note: this feature is only available in the Tractive GPS mobile app on mobile devices and on select versions of the Tractive GPS. In case this is already enabled in your app, you will not see the option to follow the steps below.
Open the Tractive GPS mobile app.
Tap the Account tab in the bottom right-hand corner of the screen.
Tap Settings, then Enhance the GPS tracker accuracy.
Use the buttons on the corresponding screen to further improve the accuracy of your GPS tracker, using GPS and Bluetooth.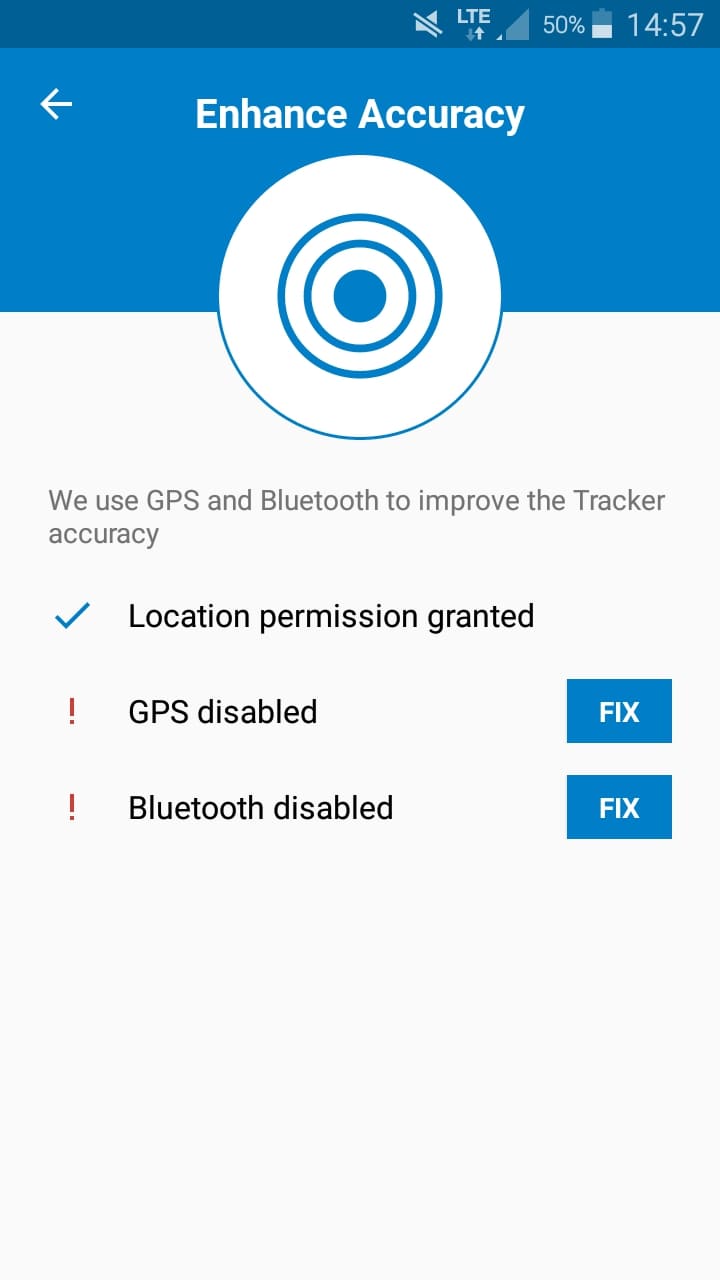 View the latest versions of the Tractive GPS >