When viewing the Location History of your pet, you may see dashed lines, in addition to the normal lines representing the last known location history of your pet in the map view.
These dashed lines represent a gap in the historical position data for a specific time frame and therefore likely will not reflect the accurate location history of your pet for that time period. Missing data can occur in cases when the tracker was unable to detect new positions during that time; for example, if the tracker was turned off, out of battery, or due to significant GPS interference.
Below you can see examples of this both in the mobile and web app: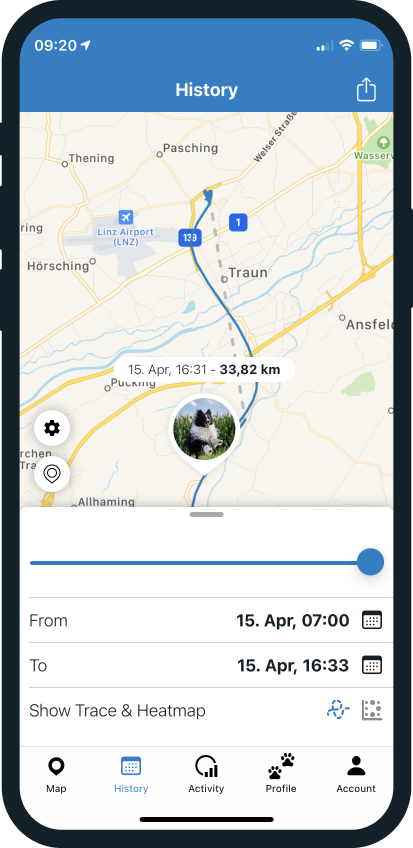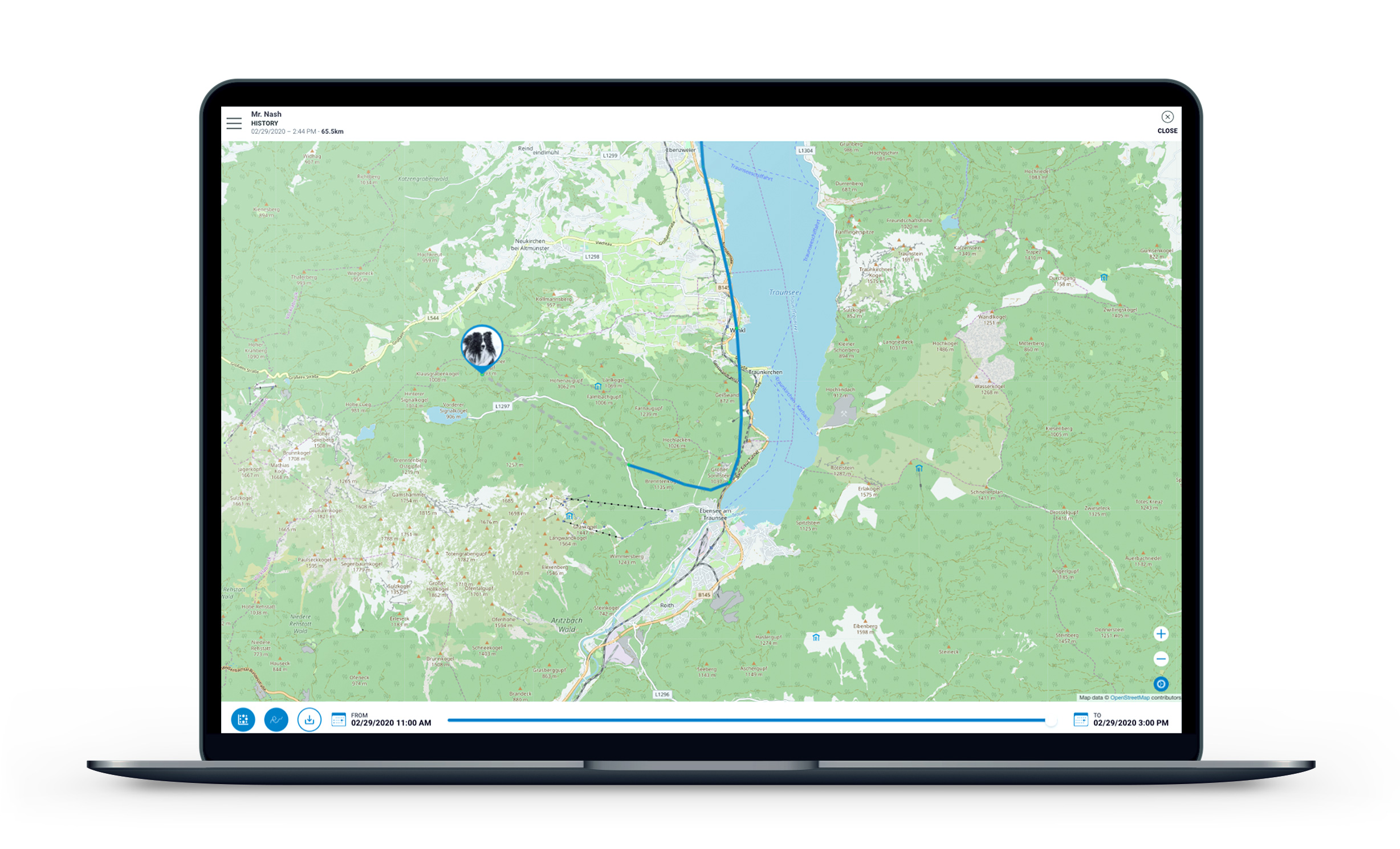 Please note: dashed lines that reflect inaccurate GPS data displayed in the Location History section of the app do not indicate a device error or defect.