Yes! With the Tractive GPS, you can instantly be notified each time your dog or cat exits and enters the predefined Virtual Fence.
Notifications are displayed in the app itself, via push notifications on your smartphone, per email and in the web app. Below is an example push notification from the Tractive GPS mobile app: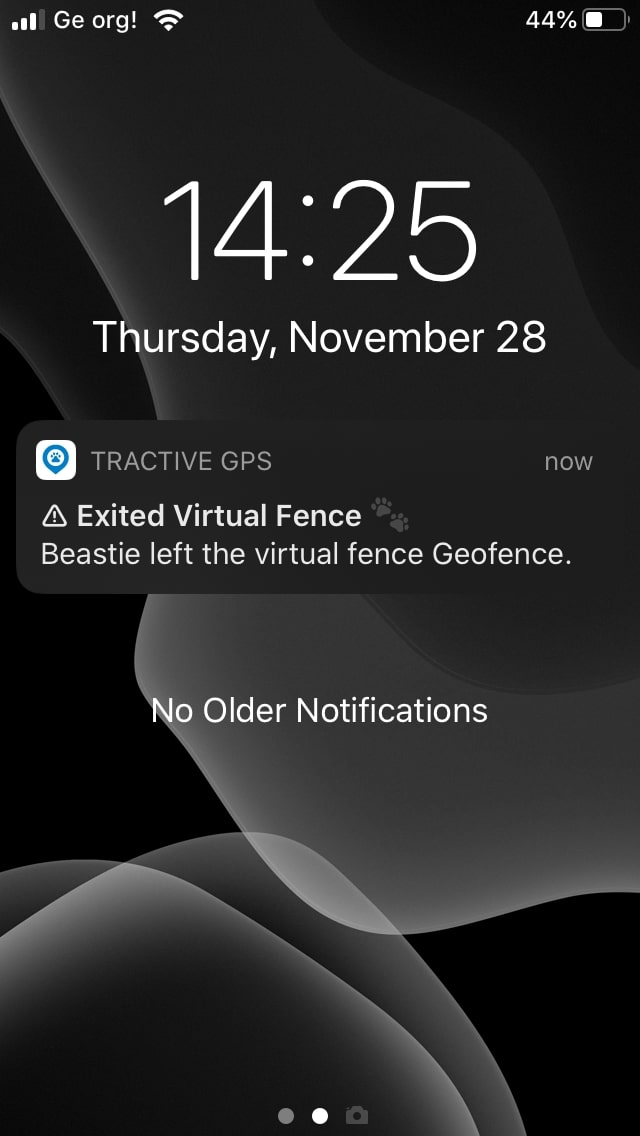 Other types of Tractive GPS Notifications
You can also be notified when:
the battery level falls below 10%.
someone shares their tracker with you.
a member of Customer Service replies to your request.
You can customize your notification settings by following the steps here: Tractive GPS Notifications >
Already have a Tractive GPS device? Read more about using the Tractive GPS >