Thank you for choosing the Tractive GPS tracker!
Activate your GPS tracker
Connect it to the charging cable and wait until the glowing red LED light on the front of the device turns off. Make sure the tracker is switched on and in an area with good cell coverage. You can start the activation process here. 
Just log in with your existing user account or create a new one, press the power button on your Tractive GPS device for three seconds, and enter the tracker ID (on the backside of your device).
Download the Tractive GPS App on your smartphone
Open the Play Store on your Android phone, the App Store on your iPhone or the Windows Store on your Windows Phone and search for "Tractive GPS". Install the app and log in. Please make sure to use the same credentials you used when your first activated the GPS tracker. If you don't own a smartphone you can access your tracker on our website as well: https://my.tractive.com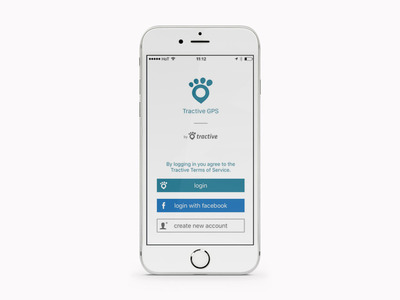 Assign your GPS tracker to your pet
When you use the app for the first time you will perform this task automatically by following the instructions given by the app. During this step you can also decide to set up a safe zone.
If you encounter any problems, please take a look at the following video: 
If you have successfully completed these steps, you are ready to start tracking!