The Tractive GPS app for iPhone and Android shows your pet's location on an interactive map.
When you want to know the real time position of your pet, you can trigger the Live Tracking feature and the position will be updated every other second. Learn more about Live Tracking and Default Tracking.
In the app, you can set a virtual fence and get notified each time your furry friends leaves the defined safe area.
Where can I get the Tractive GPS app?
The Tractive GPS App is compatible with most smartphones and is available for free in the Apple App Store (iOS) and the Google Play Store (Android). Follow the links below to download the app on your phone.
Please note that at this time Apple TV is not supported by the Tractive GPS app.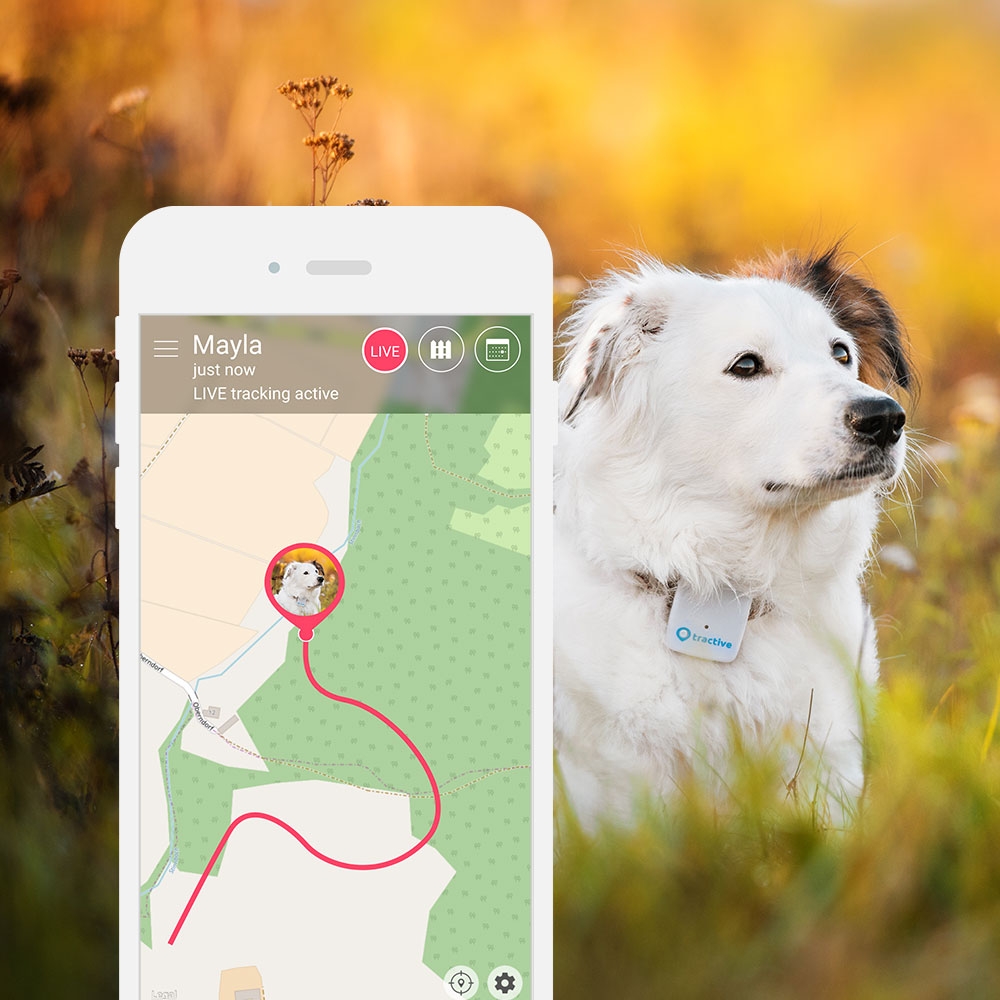 No Smartphone? No problem!
In the Tractive web app, you will find all the information you need for tracking your pet with your Tractive GPS device. No smartphone required!
The Tractive web app can be accessed by any computer, tablet, or phone with an internet connection by simply opening an internet browser and logging in at my.tractive.com.
There you will find everything important brought together in one place, including:
Full screen map for tracking your pet
View of your account and service plans
Activation of new devices
... and many more features