There are many options available for attaching your Tractive GPS tracker to your pet, which you can explore in detail here. Should the provided clips or rubber mounts not meet your pet's needs, you might want to give the ROGZ Tracker Pouch a try!
The ROGZ Tracker Pouch is specifically designed for use with the Tractive DOG 4 and Tractive CAT 4 trackers and fits collars and harnesses up to 4 cm / 1.6 in. It features a combination of velcro and fabric bands with a double security mounting system to ensure that your tracker remains comfortably and securely attached to your furry buddy.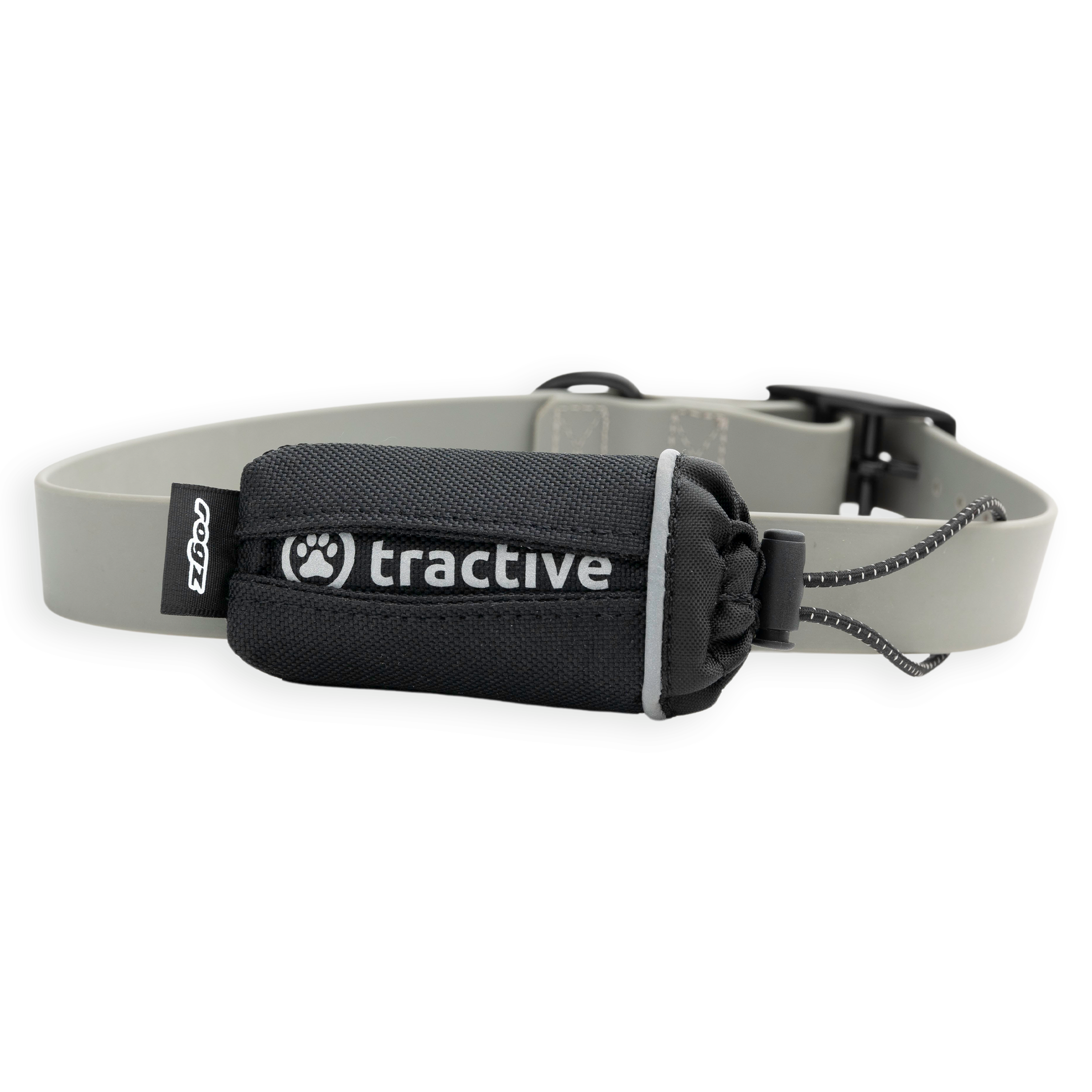 Here's how it works:
Remove the collar from your pet.
Weave the collar through the rubber band.
Open the velcro strap and wrap it around the collar.
Place the tracker inside the pouch.
Close the pouch securely using the drawstring tightener.
Reattach the collar to your pet - done!