Since June 1, 2017, invoices for your paid service plans have been automatically generated. As of now, you can only see the invoices on our Webapp.
Please send us a message in case you need a receipt for services paid before that date.
Please follow the steps below to see your invoices:
Visit the Tractive Webapp and login. Navigate to "Account Settings" to see your service plans and your invoices. Click on "Your invoices"
https://my.tractive.com/#/invoices

You can now add or change the personal credentials that will appear on your invoice. Please press "Save" to view your updated invoice.
Below is an example of what you should see.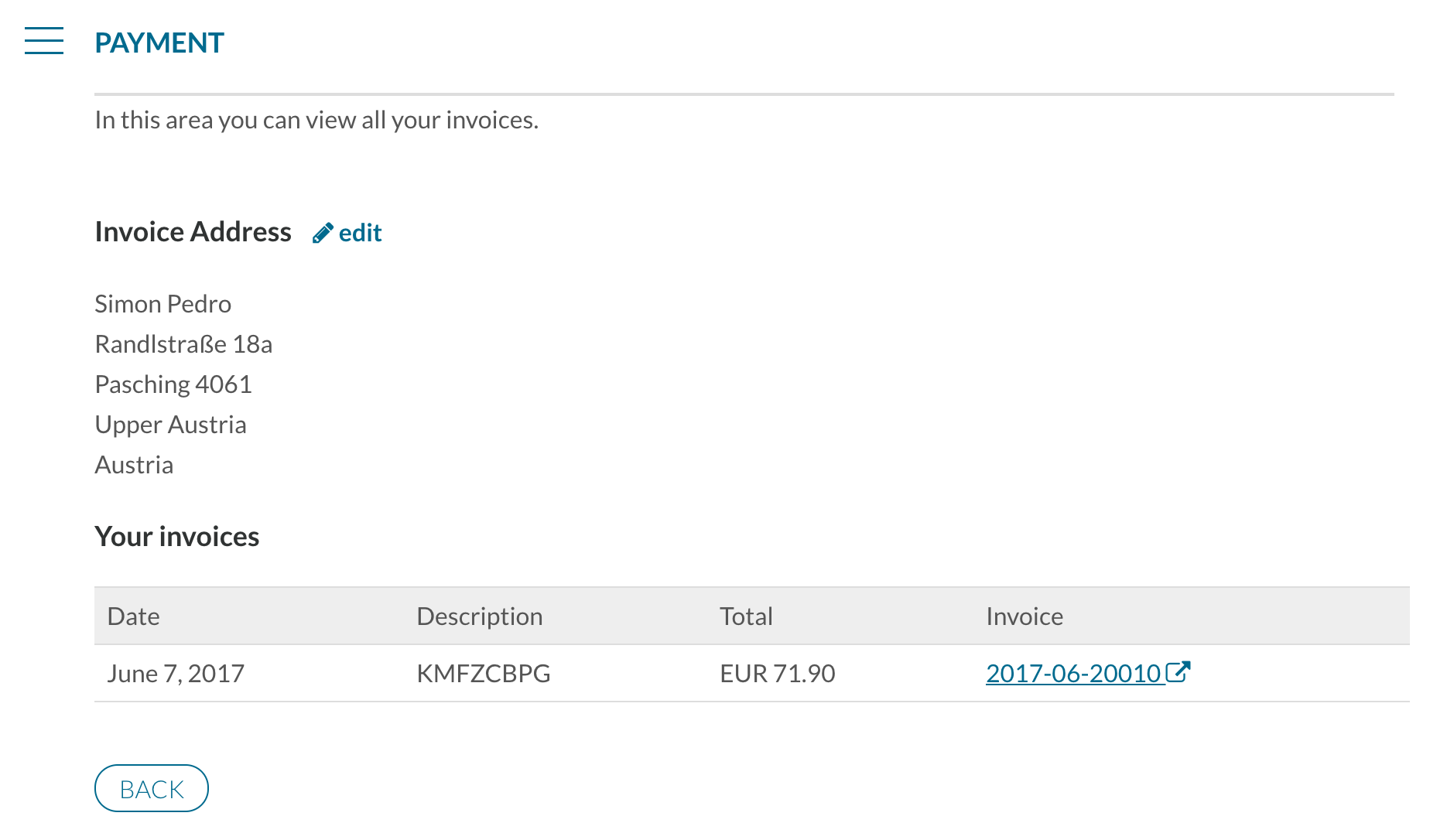 You can find all your future receipts right there!