Are you wondering where your pet goes when he or she gets loose or goes out exploring? Wonder no more, with the location history and Heat Map feature settings in the Tractive GPS app.
View Location History
To view the location history of your pet, click on the calendar icon in the upper right-hand corner of the map view in the Tractive GPS app or
webapp
: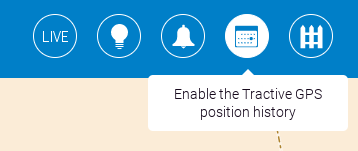 Then, select the desired date and time frame for which you like to view your pet's position history. You can also adjust the time frame with the slider feature:

As a premium customer, you have the option to export that data to your computer as an *.gpx file (in the webapp only).
What is the Heat Map?
In the map settings, you will also find an option to 'Show Heatmap'. This useful feature illustrates with color, how long your pet stayed in a particular place on the location history trail. With this data, you may be able to determine where your pet likes to spend his/her time! 
Green areas show spots where your pet lingered, while the yellow and red colors indicate the locations where your pet spent the most time.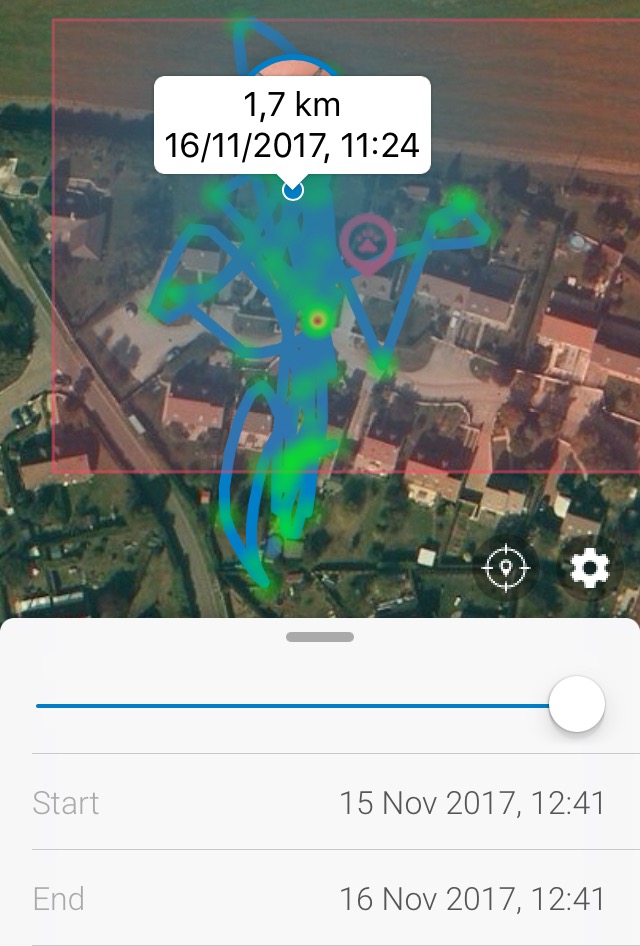 How to activate the Heat Map
In the map view of the app, open the map settings by clicking on the gear icon in the botton right-hand corner.
Enable 'Show Heatmap' with the sliding bar or checkbox
Return to the map and activate the location history by clicking on the calendar icon
You can now view your pet's Heat Map.