This feature is only available on mobile devices.
When viewing the Location History of your pet, you can enable the option called Show Heatmap. This useful feature illustrates with color, how long your pet stayed in a particular place on the location history trail. With this data, you may be able to determine where your pet likes to spend his/her time! 
Green areas show spots where your pet lingered, while the yellow and red colors indicate the locations where your pet spent the most time.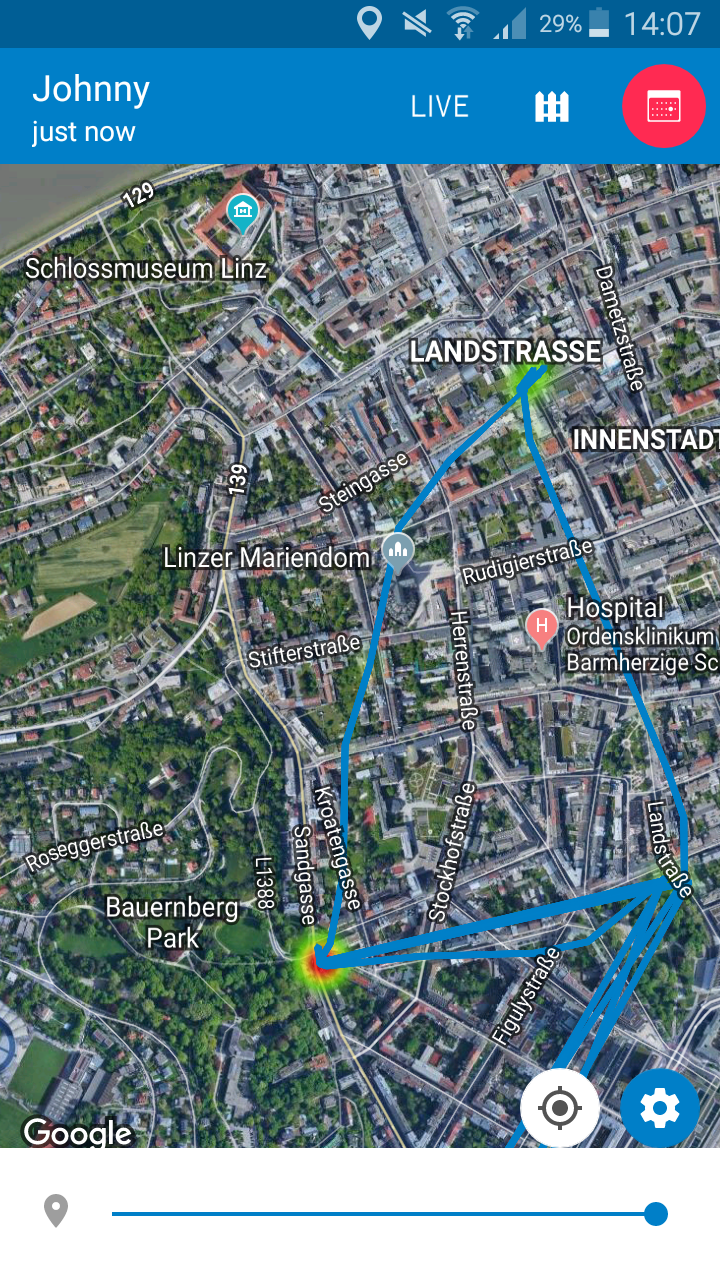 How to activate the Heatmap
Select Map, then tap the calendar icon to open the Location History
Enable the option Show Heatmap
You can now view the Heatmap of where your pet has been.