Augmented Reality (AR) is a new technology which allows a live view of a real-world environment to be superimposed on to the user's view of your device. In the case of the Tractive GPS tracker, it offers you a whole new way to find your pet.
Note: The Augmented Reality feature is only available in the Tractive GPS mobile app with a PREMIUM subscription plan.
How to enable Augmented Reality:
In the Map view, click on the gear icon in the bottom right-hand corner of the map and enable the Augmented Reality (AR) feature using the toggle button.
Return to the Map view and use the button in the navigation bar at the lower end of your screen to switch to the AR view: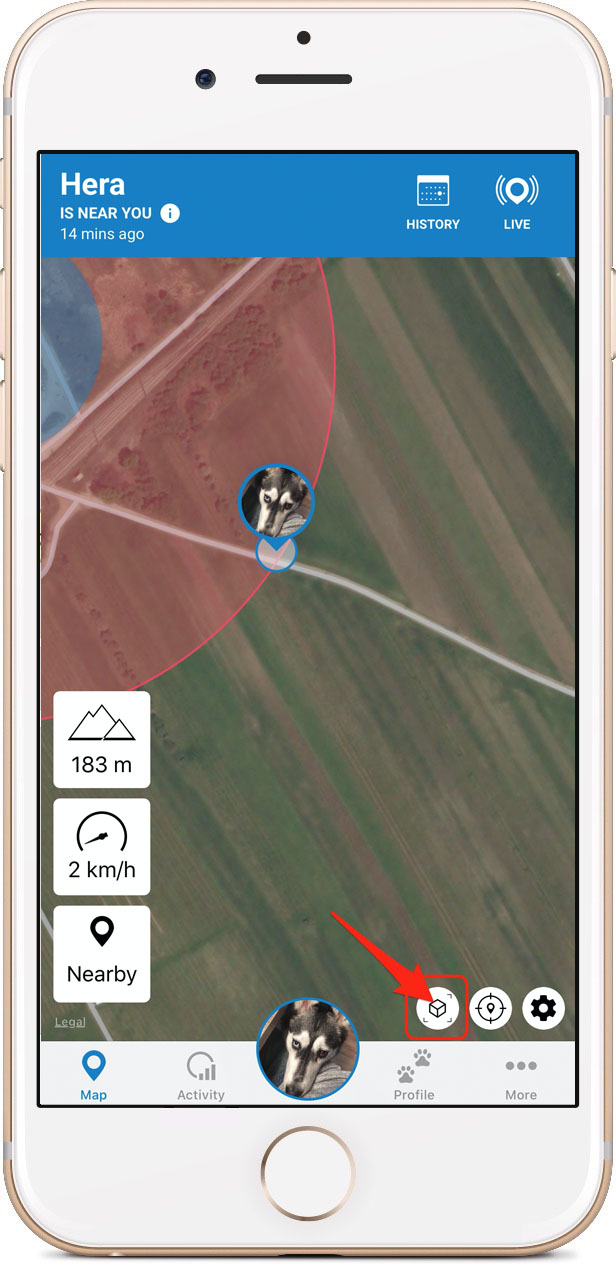 How to use the Augmented Reality feature:
Once selected from the navigation bar you will see the location of your pet through the eyes of your smartphone camera.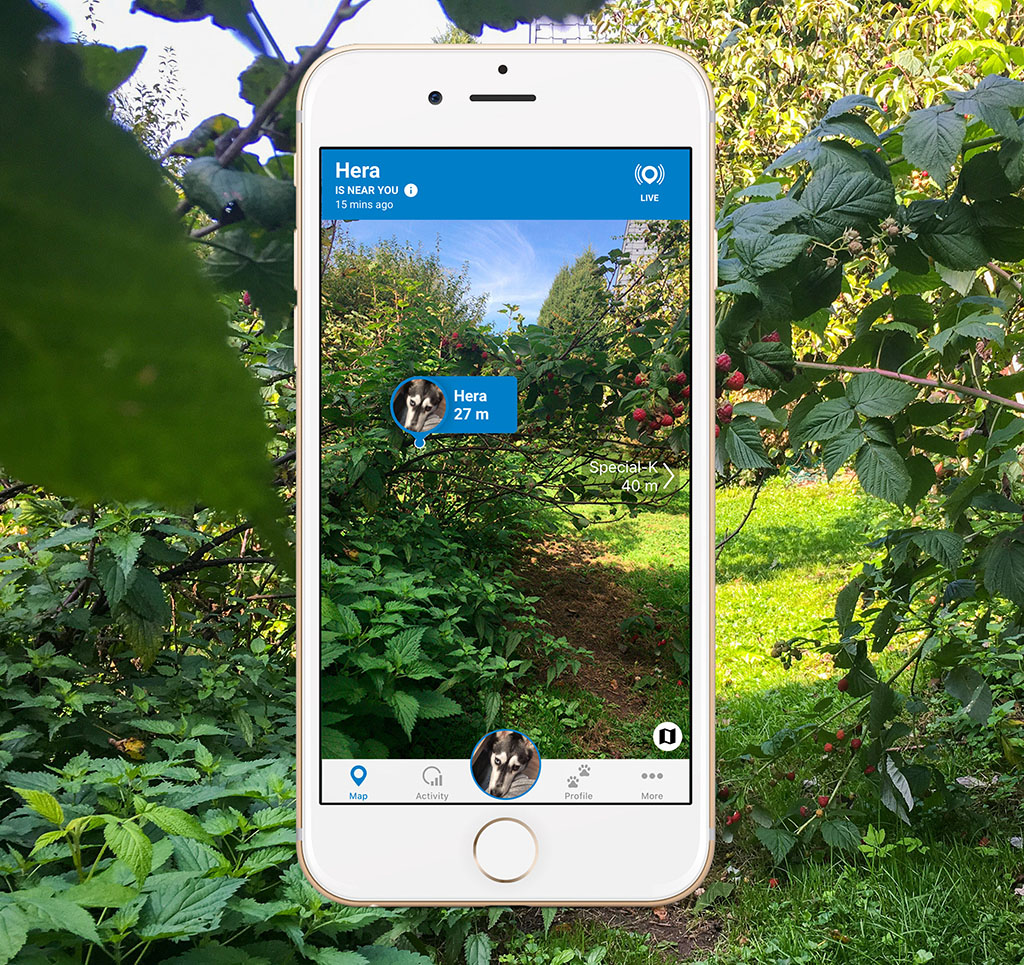 Now you're able to move with your smartphone. With a view through your camera, it is possible to look at everything in your surroundings from every angle.
To see where your dog or cat is heading you'll see a pin as an overlay with the approximate distance you need to cover to reach your pet.
A note on location accuracy:
The augmented reality feature uses the reported GPS location of your smartphone and compares it to that of your tracker.
This can cause some deviations when the GPS tracker is in the immediate surroundings of your smartphone. The possibility of GPS inaccuracy in both devices and the combination thereof can lead to a distance representation that is larger than the actual distance.