Including the Tractive GPS, Tractive GPS Pink Edition, Tractive GPS Hunters Edition, and Tractive GPS 3G
Charging Instructions
The Tractive GPS Pet Tracker can be charged using the included charging clamp and USB wall adapter to charge the device via a normal USB port or at a regular power outlet.
While the battery is charging, the LED glows red. When the red light stops glowing, the device is fully charged.
It takes about 2 hours to fully charge the device. Please make sure the contacts are clean before charging and that the clap is firmly secured to the tracker like so: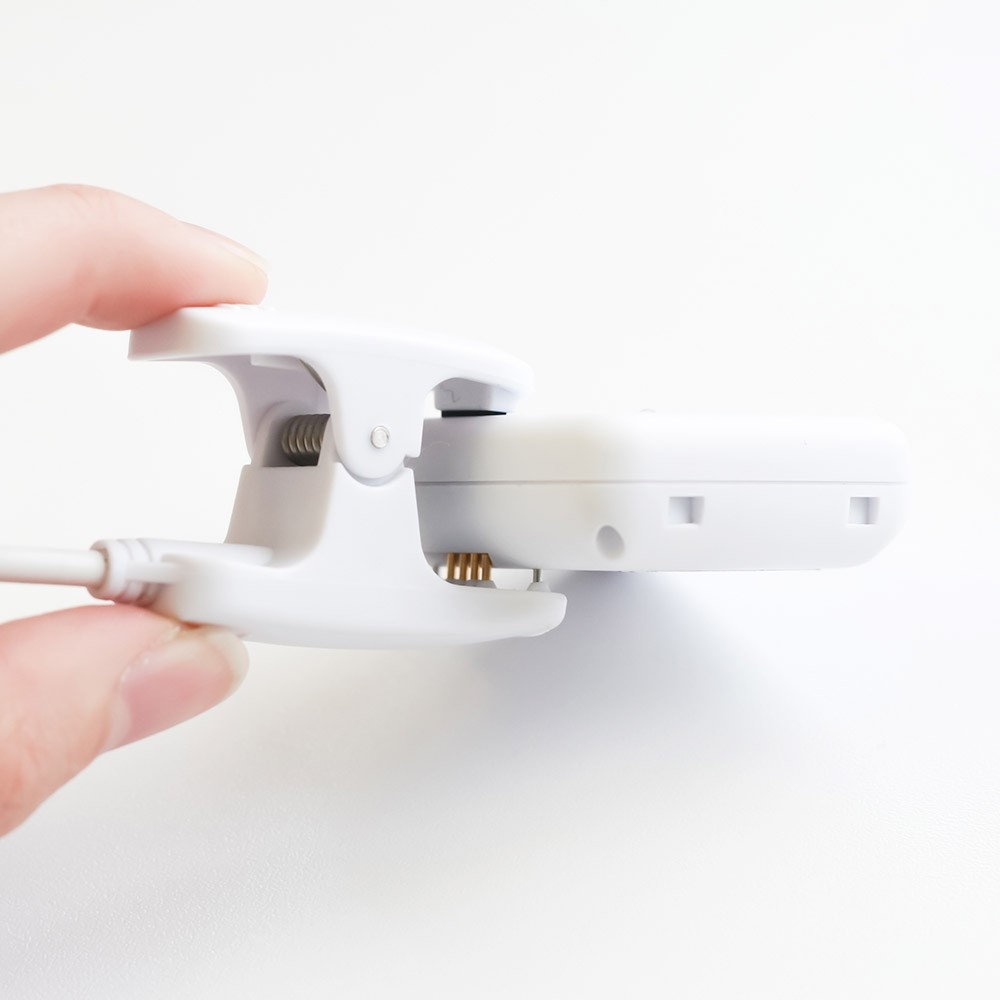 Charging Instructions
Put your tracker into the charger, being careful to place the end with the charging pins in first.
Plug the USB charging cable into a USB port on your computer or other USB adapter. A red light will appear when charging and will turn off when the unit is fully charged (charging time = approximately 2 hours).  
Charging Instructions
The Tractive GPS XL Edition can be charged by placing the Tracker's base on the magnetic charging cable. Use any USB adapter or computer USB port to plug the tracker into a power source.