This feature is only available on mobile devices.
Have you already tried out one of the latest features in the Tractive GPS app: the compass feature?
How can I activate the compass feature?
Sign into the Tractive GPS app.
Select Map, then tap the gear icon in the bottom right-hand corner to open the Map Settings.
Enable the option Show Compass.
Return to the Map view and you should now see a compass arrow pointing you in your pet's direction.
Note: To use the compass feature, make sure that the GPS location function in your phone's setting is enabled.
How does the compass feature work?
Once the compass feature and GPS location settings have been enabled, a new compass icon will appear on the bottom left corner of the map display. There, you will see an arrow which points in the direction of your pet.
Underneath it, the approximate distance to your pet and the GPS tracker is displayed, like so:

No matter which way you turn your phone or the map, it will always point you in the direction of your pet. This way, you can use the compass feature to know in which direction you need to run to find your pet! 
See the following photos for an example of this feature: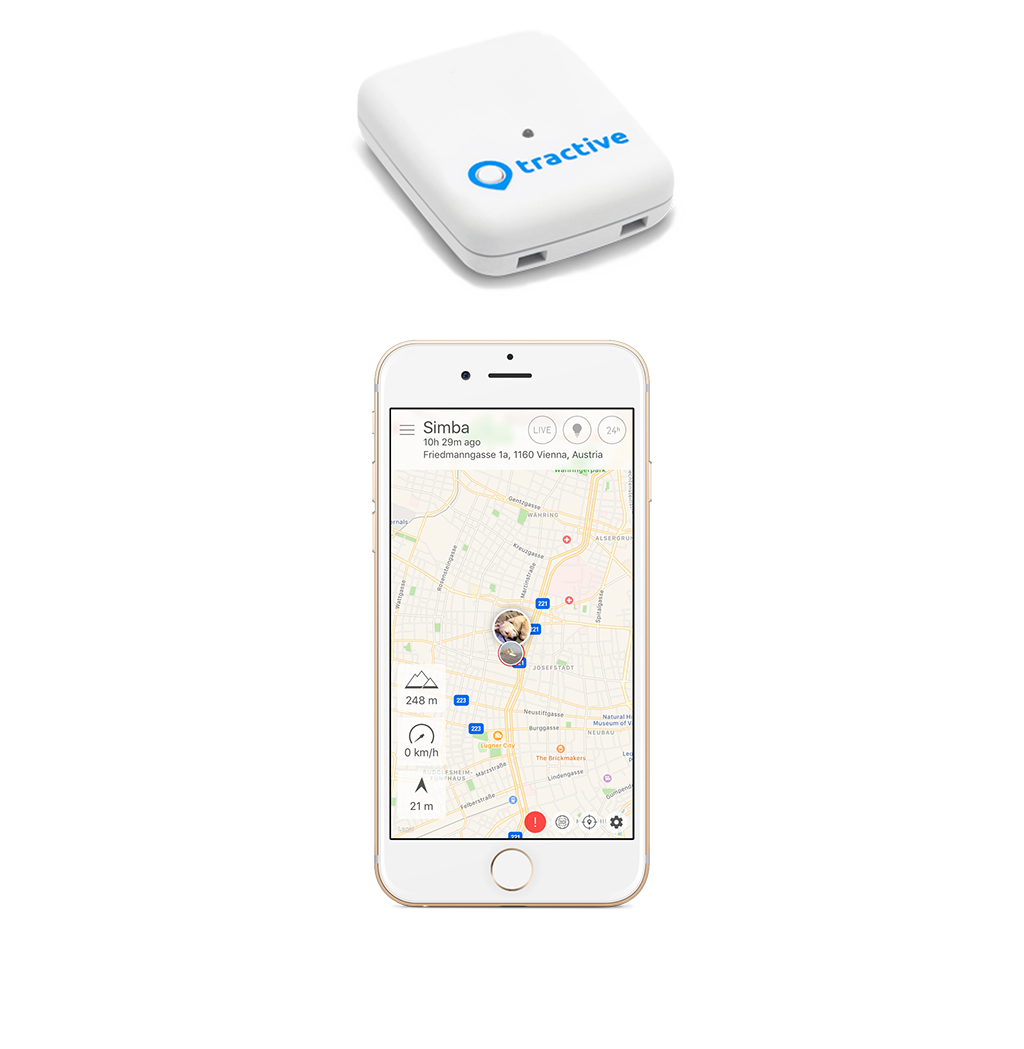 Compass Troubleshooting Tips
If you are unable to get the compass feature to work for any reason, please be sure to follow the steps above carefully; if that still doesn't work you can contact Tractive Customer Service for assistance.