If you need two (or more) different zones for home and work or any other location you would like to mark "safe" for your pet, you can add as many Virtual Fences as you'd like.
Additionally, you will need to set a Virtual Fence for each pet under your account.
iOS/Android App
Select Map
Make sure that the desired pet is selected. Choose a different pet by tapping on your pet's photo (center of bottom menu).
Tap the Virtual Fence icon.
You can now manage all Virtual Fences for the selected pet.
Add a new Virtual Fence by clicking the plus sign in the bottom right-hand corner.
Repeat the process to set up a Virtual Fence for each of your pets.
Web app
Select one of your trackers in the side menu.

In the map view, click on the Virtual Fence icon in the top right-hand corner.
You will see a list of all active Virtual Fences in case you have already one or more configured: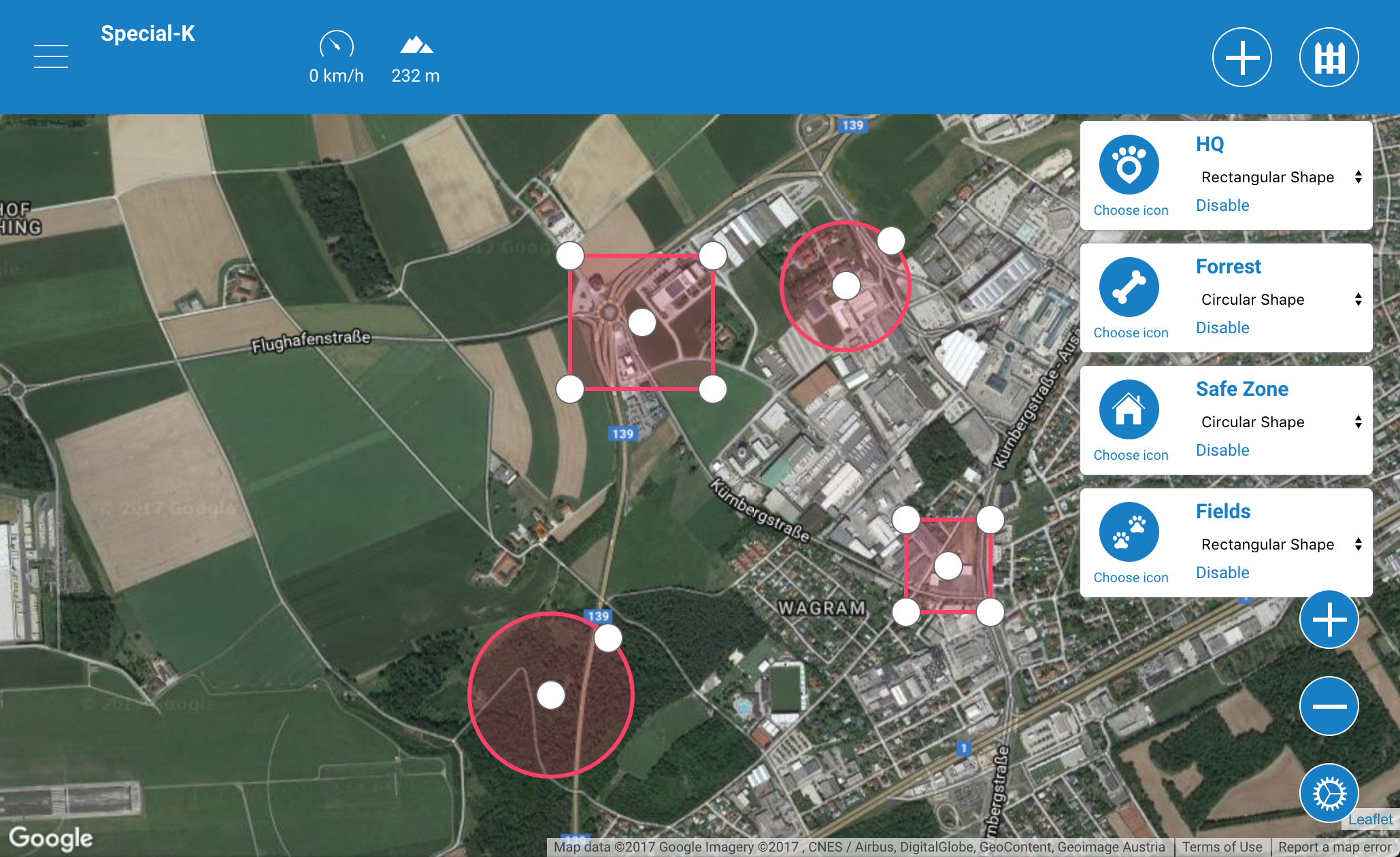 You can add a new Virtual Fence with the plus that will appear or change existing ones.
You can change the name, shape and icon of both of existing and new Virtual Fences.

To save your changes, click the Virtual Fence Icon.